20 Rescue Swimmer Gift Ideas
Rescue Swimmer gift ideas took a bit of research and an awesome wife to find these things online, but here is a compilation of cool gifts for fellow Rescue Swimmers. Based on what we found I also designed a few things on my own based on experiences in the Navy and comical conversations with other Rescue Swimmers. Thanks to all for the feedback and insights, hope this list helps! If there is other cool stuff out there please let me know and I'll add it to this post!
1. Rescue Swimmer Definition
A Rescue Swimmer is defined as someone who jumps without fear into the murky unknown to save others so you don't have to. See also Poseidon, Neptune. This coffee cup pretty much comes it up. Click the image or HERE

2. Rescue Swimmer Auto Decal
This cool Rescue Swimmer metal decal can be put on your car, truck or motorcycle or in a shadow box. It is 3 in. x 3 in. And attached via automotive adhesive tape, simply peel and stick. 
3. Support Search and Rescue = Get Lost
This is available both in a T-Shirt or a Coffee Cup. The way we rescue guys stay in business is by having business. So encourage others to get lost, fall overboard or create a mess that we can come clean up! So Others May Live! Click the Image or HERE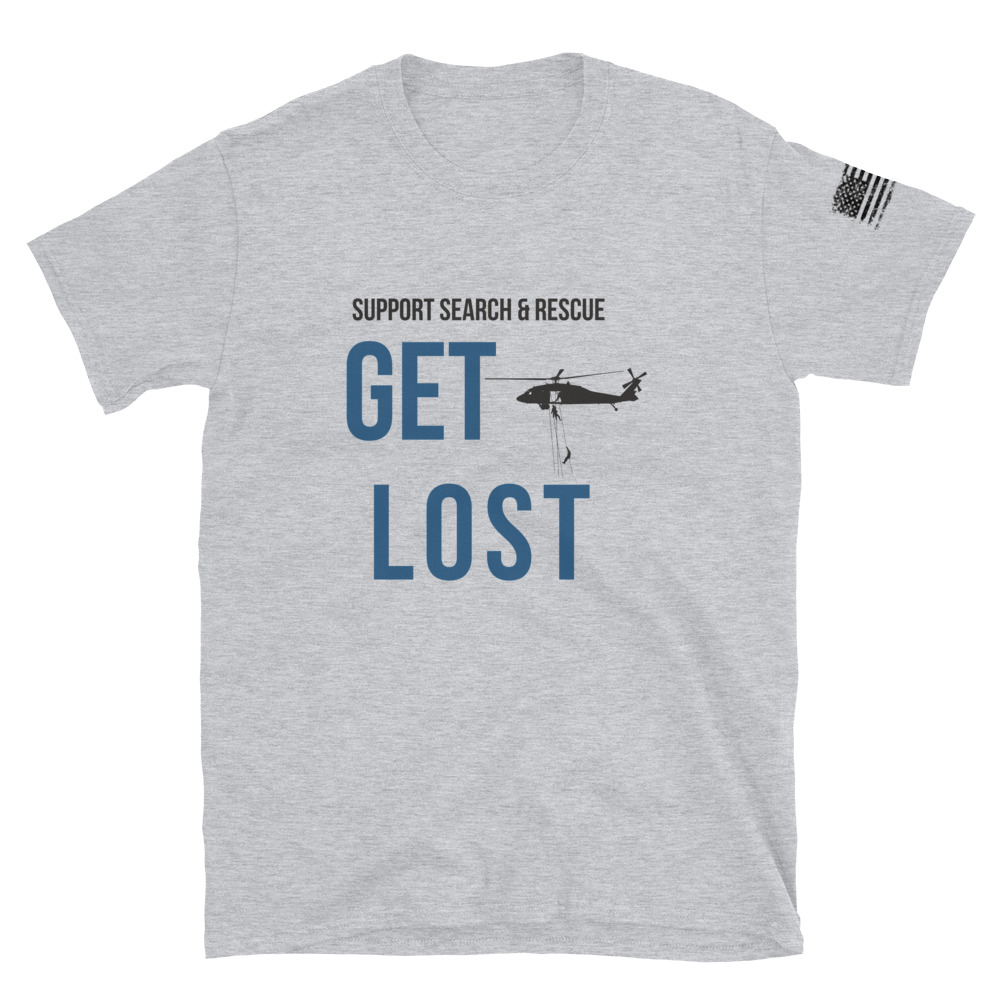 4. Patriot Accessories Navy Rescue Swimmer SAR Chrome Metal Christmas Ornament
5. Because I'm the Rescue Swimmer, That's Why!
This is available both in a T-Shirt or a Coffee Cup. Hey let's face it, if in emergency do you really want to talk back to the dude rescuing you? I think not. Click the image or HERE


6. U.S. Navy Rescue Swimmer Baseball Cap, Black, (full adjustable to fit your head…even a big ass head like my own)
7. Born to Rescue
Born to Rescue is what each Rescue Swimmer is made of. So Others May Live! This is available both in a T-Shirt only at this time. Click the image or HERE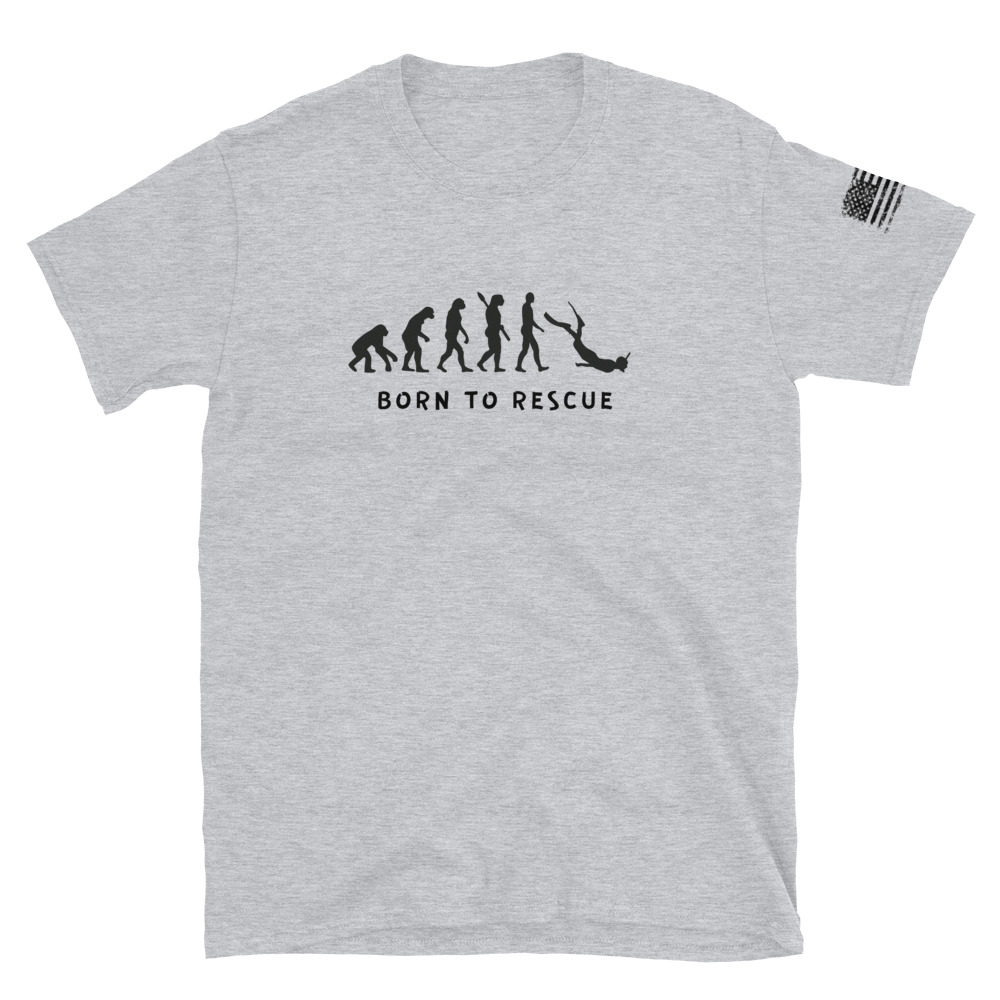 8. Us Navy Rescue Swimmer Personalized Metal License Plate Decorative Car License Plate Aluminum Novelty License Plate Frame Cover 6"X12″
Full – Width Product, Single – Sided Printing Size:6″X12″ Inch
Made From Aluminum For Durability And Strength. Feature: 6″ X 12″
And Features Pre-Slotted Mounting Holes
9. Warning No Rescue Swimmer
Warning – No Rescue Swimmer. Swim at own risk or maybe die. Drowning is the 3rd leading cause of unintentional injury death worldwide, accounting for 7% of all injury-related deaths. There are an estimated 320 000 annual drowning deaths worldwide. Moral of the story, know how to swim, always have a rescue swimmer around, and drink more coffee. Click image or  HERE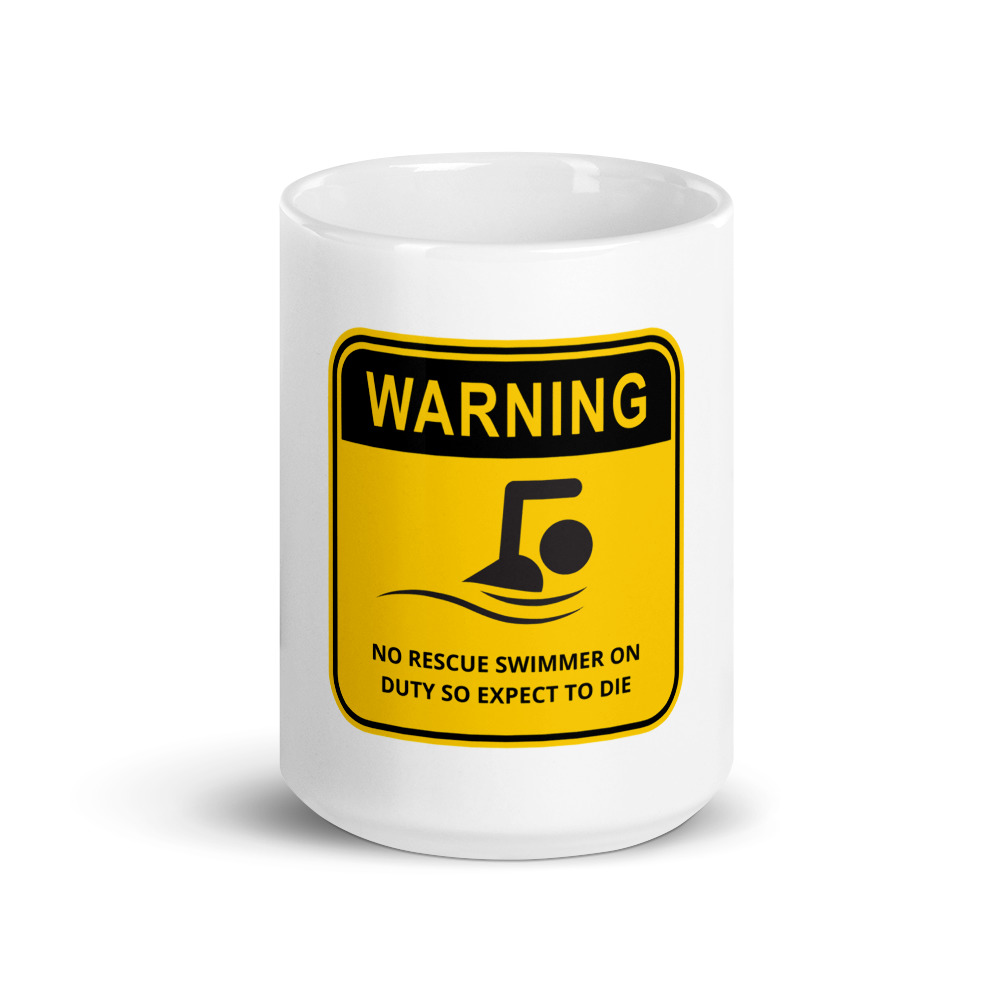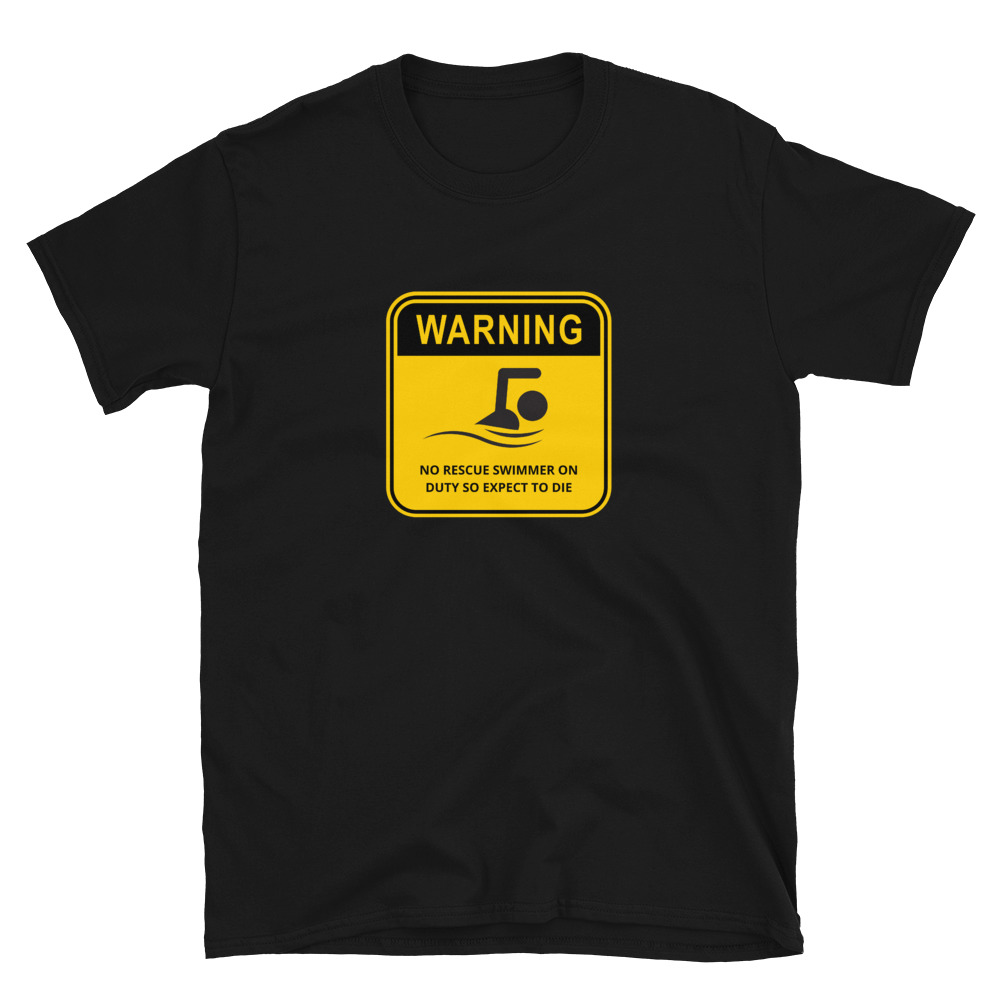 10. American Vinyl Round Navy Rescue Swimmer So Others May Live Sticker (Naval air Logo)
11. Swim or Die
"Swim or Die" is something that as a rescue swimmer or diver can relate to. Not for the faint of heart, but get out in the middle of the ocean on a dark stormy night and enjoy the tricks your brain plays on you. Available in t-shirt only right now. Click image or HERE

12. U.S. Navy Rescue Swimmer Chrome License Plate Frame
13. Navy – Search and Rescue Swimmer Garden Flag Outdoor Flags House Decorative Flag 27"X37". Only problem I see with this one is that they say it does not come with the pole nor is printed on both sides. "Not Including The Hanging Rod, Only Single-Sided Printing"
14. Helicopter Mode On
Forget airplane mode, be on helicopter mode. Some airplanes can turn on a dime, but all helicopters can stop, hover, and pick up that dime. Let's face it, Helicopter mode on is better than airplane mode. Click image or HERE

15. Patriot Accessories Navy Aircrew Metal Decal Auto Emblem
16. Fastest Swimmer
Congratulations! Of the 100,000 sperm you too were the luckiest! Without your awesome swimming ability you may not have made it to the egg. So enjoy a cup of coffee or tea each morning and celebrate your life! Click image or HERE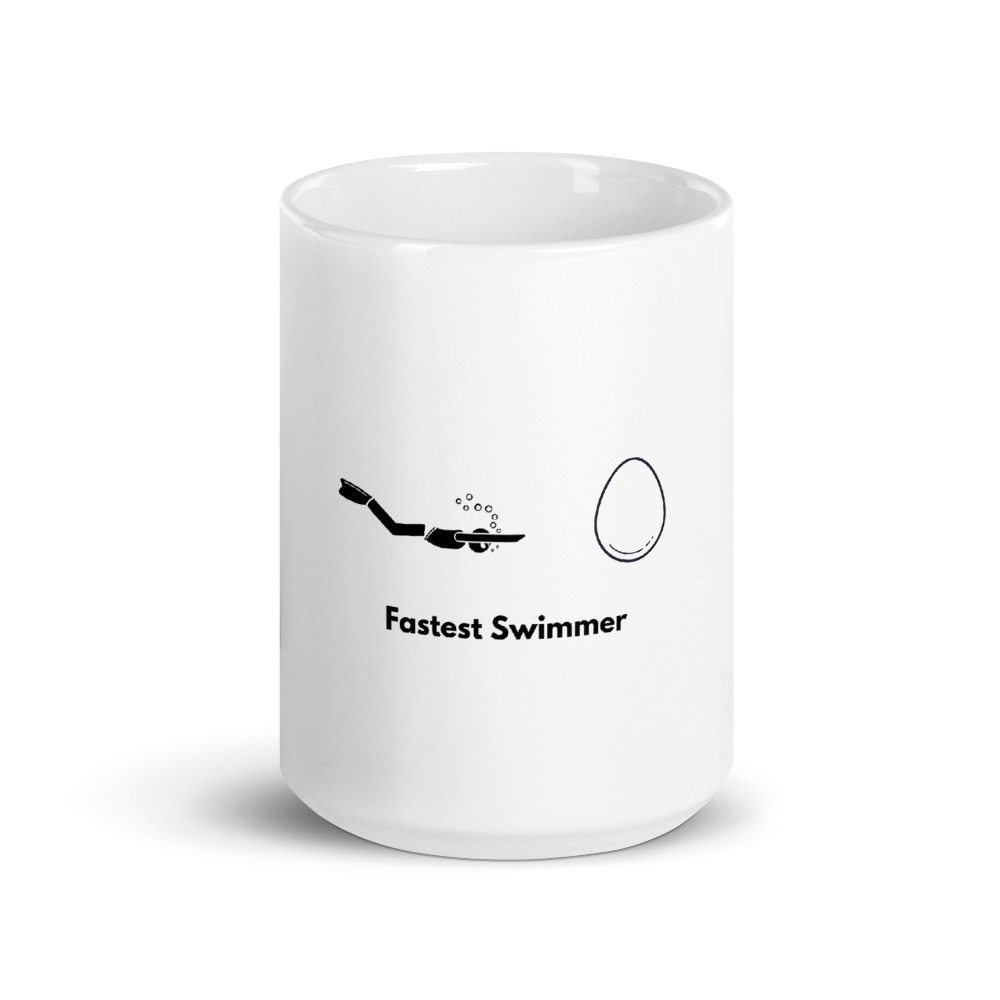 17. SAR US Navy Surface Rescue Swimmer (Logo so Others May Live) Metal Round Metal Key Chain Keychain Ring
High quality sold Chrome plated metal keychain
Double-sided 3D resin encased design as shown
Round part of the keychain is approximately 1.30″
18. So Others May Live
"So Others May Live" is the motto of the Rescue Swimmer. This comic is based on a Rescue Swimmer's dream of conducting a heroic rescue and meeting his new wife. Life is about choices and sometimes the choices are a no-brainer even for this Navy Rescue Swimmer (thanks in part to the advice of his fellow Aircrewman). Perfect poster for your wall or office. Click image or HERE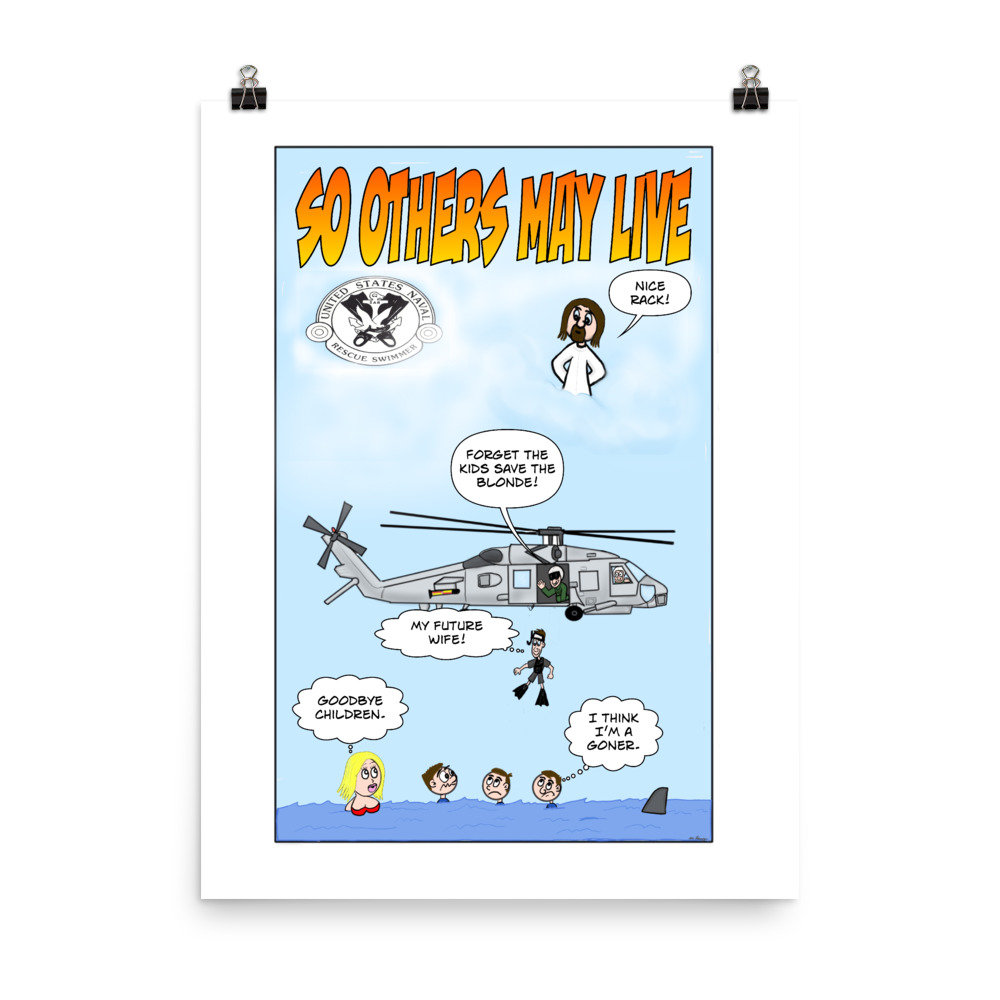 19. Rescue Swimmer Established 1971
The first Navy approved Rescue Swimmer training syllabus was approved in 1971. Prior to that there were many home grown unit trainings. In fact, in 1956 the Navy published an article about testing the rescue swimmer process and techniques. This t-shirt has the Navy Rescue Swimmer logo on the front, an American flag on left sleeve and a cool design recognizing the 50 years of history on the back. Click image or HERE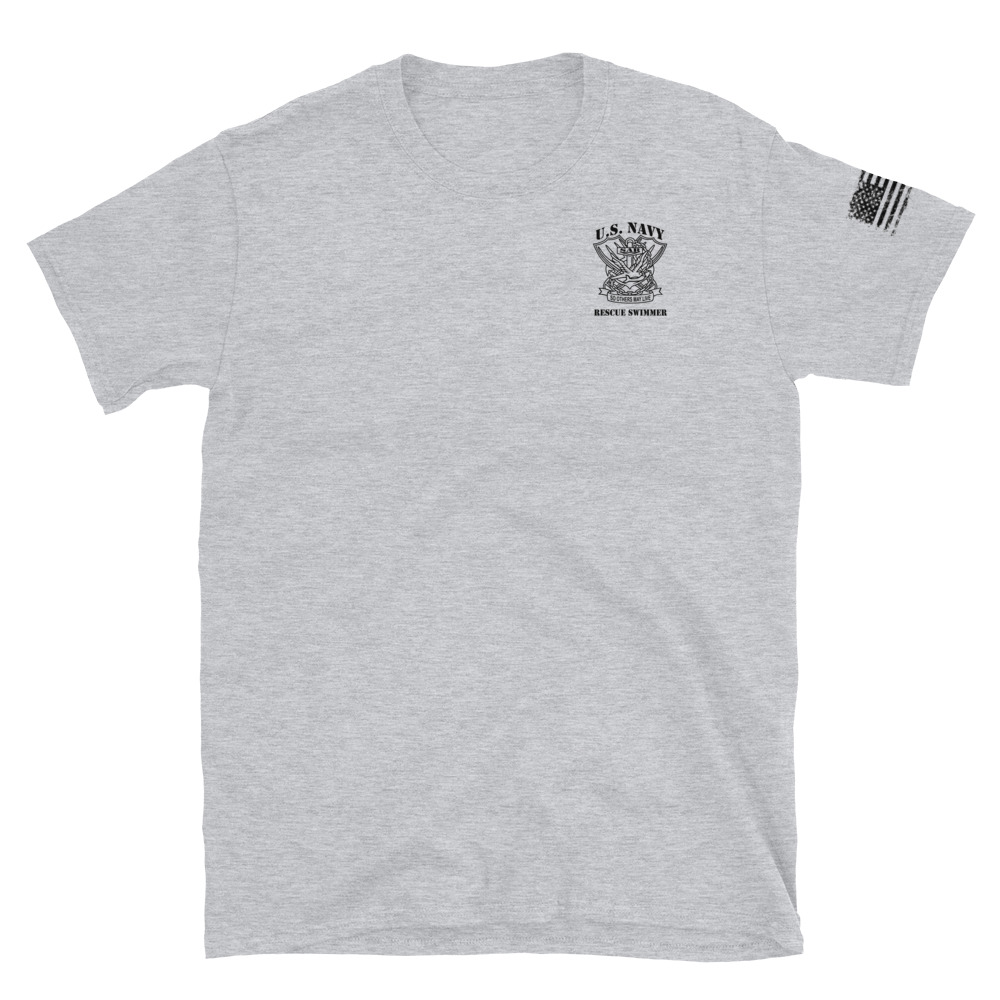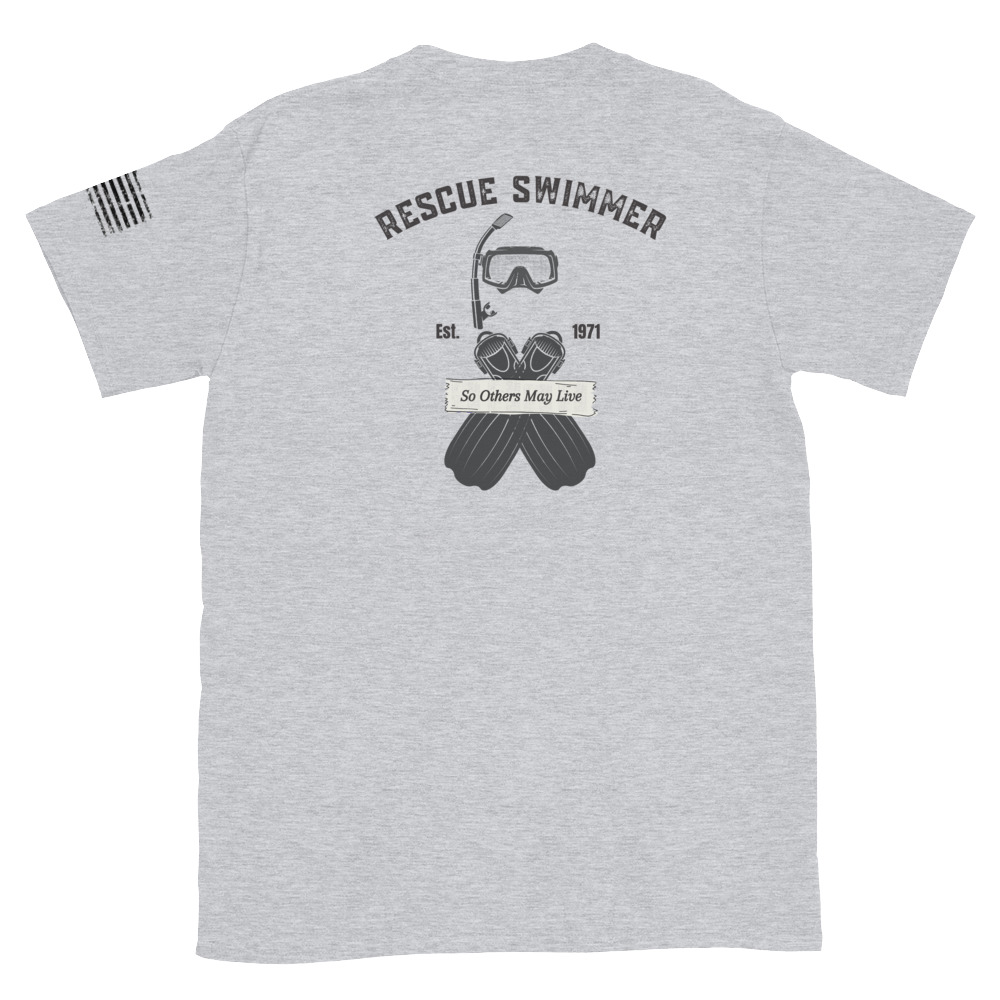 20. The Frontlines
Hard to believe but they published some of the comics I drew during my 20 year military career as both a Rescue Swimmer and later as a Warrant Officer pilot.  These humorous musings may make you laugh or offend others, but are the result of awesome mentors, great buddies and a deep appreciation for sarcastic humor. They officially released it on Veterans Day in either paperback or eBook for Kindle or iBooks. Here is a link to get a copy if interested.

Again, if anyone has other suggestions please let me know by responding to this blog or shooting me a note on contact us. I really appreciate it and hope you can find a cool Rescue Swimmer gift as well. Thank you!