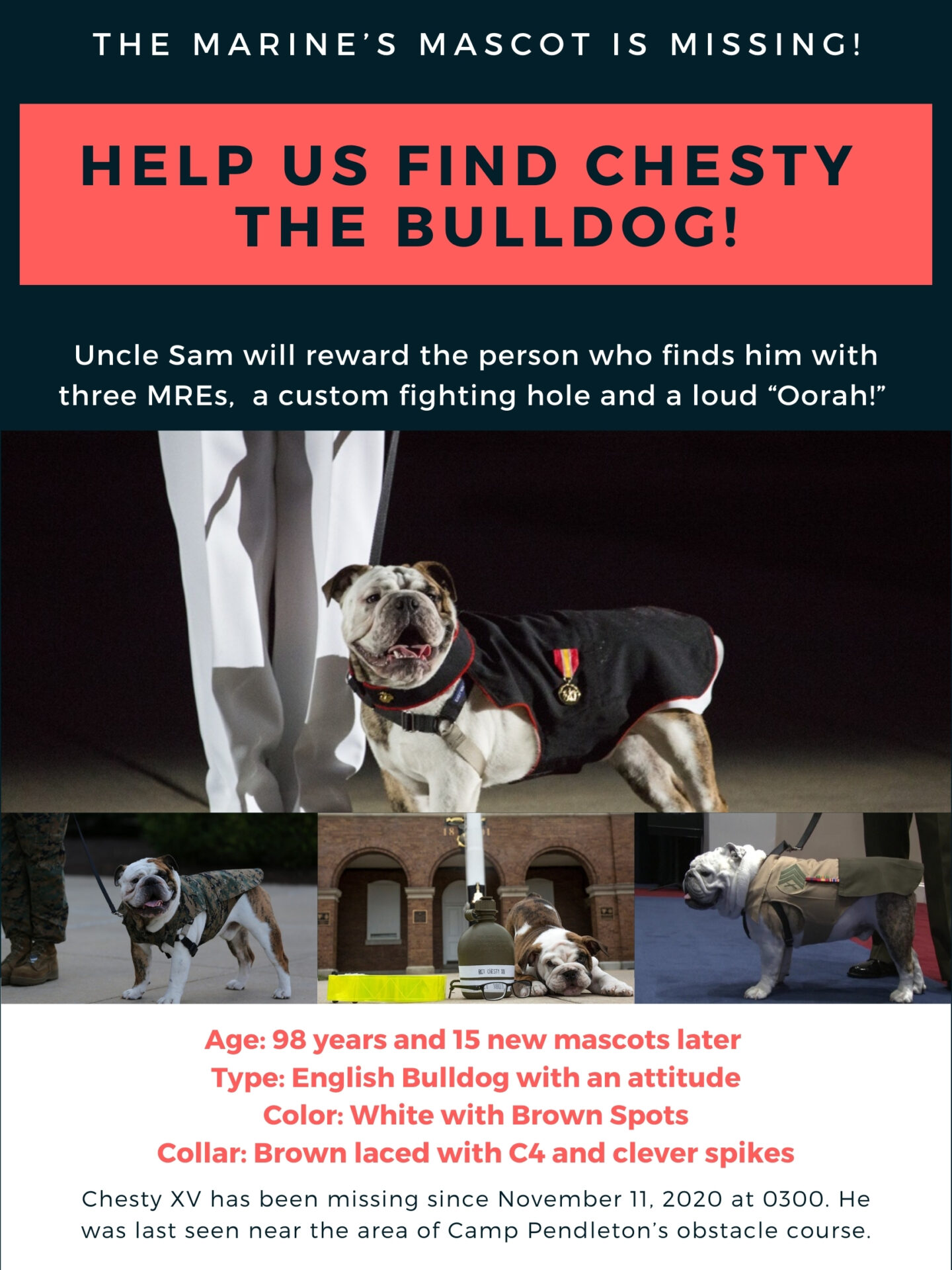 What would happen if Chesty XV the Marine Corps mascot went missing? Did a Falcon get him? or a Goat or Mule kick him off a ledge? Chesty XV is a male English Bulldog, and is named after Chesty Puller. Puller is the most decorated Marine in American history. He is one of two United States servicemen to be awarded five Navy Crosses and one Army Distinguished Service Cross.
Check out the Comics and other humor Comics page
True Veteran stories can be found on our Stories page
Tags
Read The Heroics
View All Stories
To be born free is an accident. To live free is a privilege. To die free is a responsibility.
– General James Sehorn
Copyright © 2020 - 75 Oaks LLC