Support Search and Rescue = Get Lost! The way we rescue guys stay in business is by having business. So encourage others to get lost, fall overboard or create a mess that we can come clean up!So Others May Live!
P.S. just kidding about really getting lost on purpose. I don't want anyone to get hurt.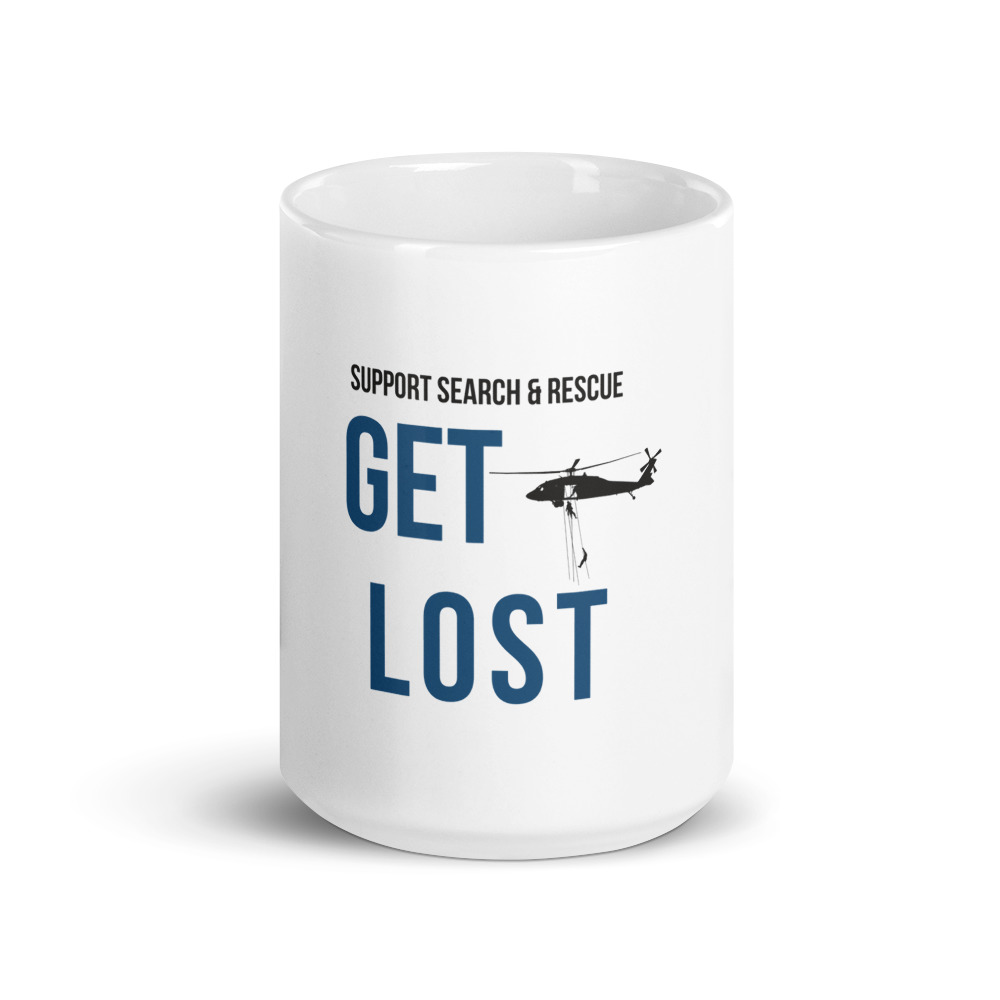 Anyways, this design turned out cooler than I thought so I made it into a coffee cup and t-shirt too. check them out here. or other stuff in the shop.
Hard to believe but they published some of the comics I drew during my 20 year military career! These humorous musings may make you laugh or offend others, but are the result of awesome mentors, great buddies and a deep appreciation for sarcastic humor. They officially released it on Veterans Day in either paperback or eBook for Kindle or iBooks. Here is a link to get a copy if interested.
check out these other comics : Comics page
Other true Veteran stories can be found on our Stories page
Tags
Read The Heroics
View All Stories
Never tell people how to do things. Tell them what to do and they will surprise you with their ingenuity.
– General George Patton
Copyright © 2020 - 75 Oaks LLC