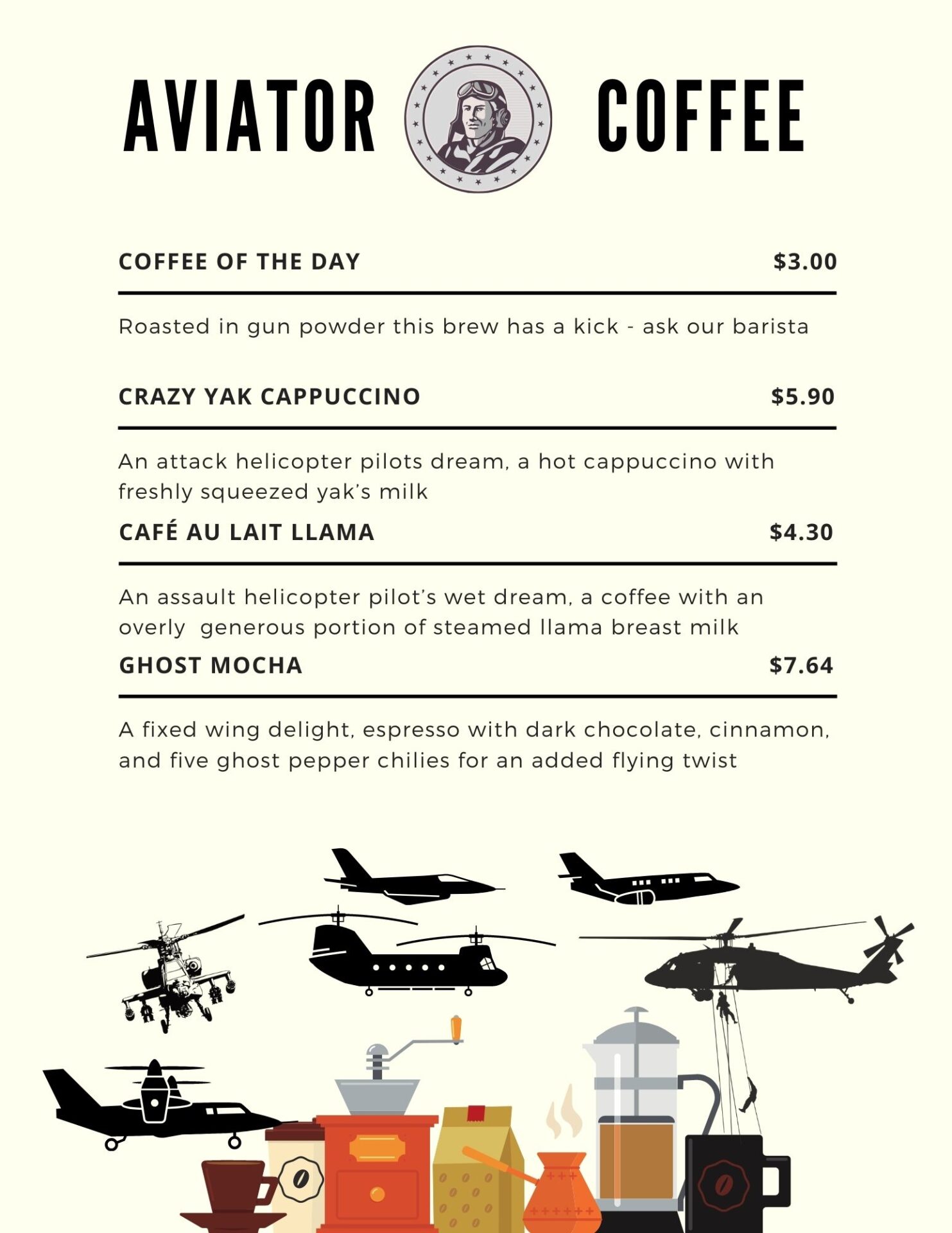 Aviator Coffee that will make you want to keep flying all day and all night. There is not a day that goes by that I don't a) drink a ton of coffee b) wish I had my own coffee shop…which would then justify the amount of money I spend on coffee daily. If I did own my own coffee shop the menu would have to be sarcastic enough to keep me and my friends laughing else we might start a bar instead.
The Frontlines Comic Book
Hard to believe but they published some of the comics I drew during my 20 year military career! These humorous musings may make you laugh or offend others, but are the result of awesome mentors, great buddies and a deep appreciation for sarcastic humor. They officially released it on Veterans Day in either paperback or eBook for Kindle or iBooks. Here is a link to get a copy if interested.
If you like this post check out these humorous (and sarcastic) comics Comics page
Great selection of military related shirts, mugs, and posters on The Frontlines shop, and check out all of our stuff that is on sale right now. The Frontlines SHOP