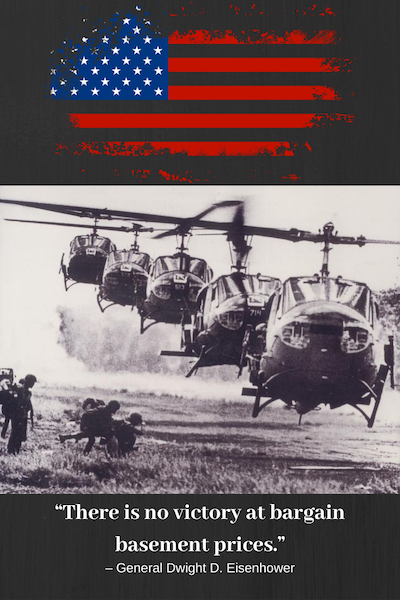 "There is no victory at bargain basement prices." – General Dwight D. Eisenhower
The best book I have read on Eisenhower provided me insight into his amazing ability to bluff. Apparently he was a great poker player and took the risk by bluffing that he might use nuclear weapons against the Communist Chinese. He wasn't a fan of war and believed that if you were to go to war you went all in or nothing. Well worth the read.
Other true Veteran stories can be found on our Stories page
The Frontlines uses referral links cover the web hosting, research and gathering of stories to preserve military history and humor. The items linked to are my personal favorites of stuff or things I have read over the years. Thank you for your support!
Read The Heroics
View All Stories
Never tell people how to do things. Tell them what to do and they will surprise you with their ingenuity.
– General George Patton
Copyright © 2020 - 75 Oaks LLC