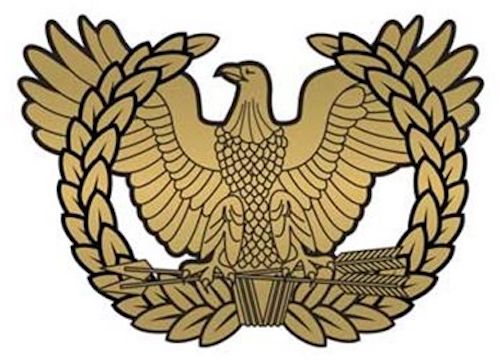 As the technical and tactical experts of the U.S. Military Warrant Officers have a history of being the calm, cool, professionals who get stuff done. In 1921, their insignia Eagle Rising was approved, which was adapted from the great seal of the United States. The two arrows symbolize the military arts and sciences. Random fact, Warrant Officers of the Tank Corps were the first to wear the new insignia.
Take the only 5 questions quiz and learn some more facts about Warrant Officers' history. Special thanks to the U. S. Army Warrant Officers Association (USAWOA) for the awesome history.
To learn more check out:  https://www.warrantofficerhistory.org/history/
Tags
Read The Heroics
View All Stories
To be born free is an accident. To live free is a privilege. To die free is a responsibility.
– General James Sehorn
Copyright © 2021 - 75 Oaks LLC