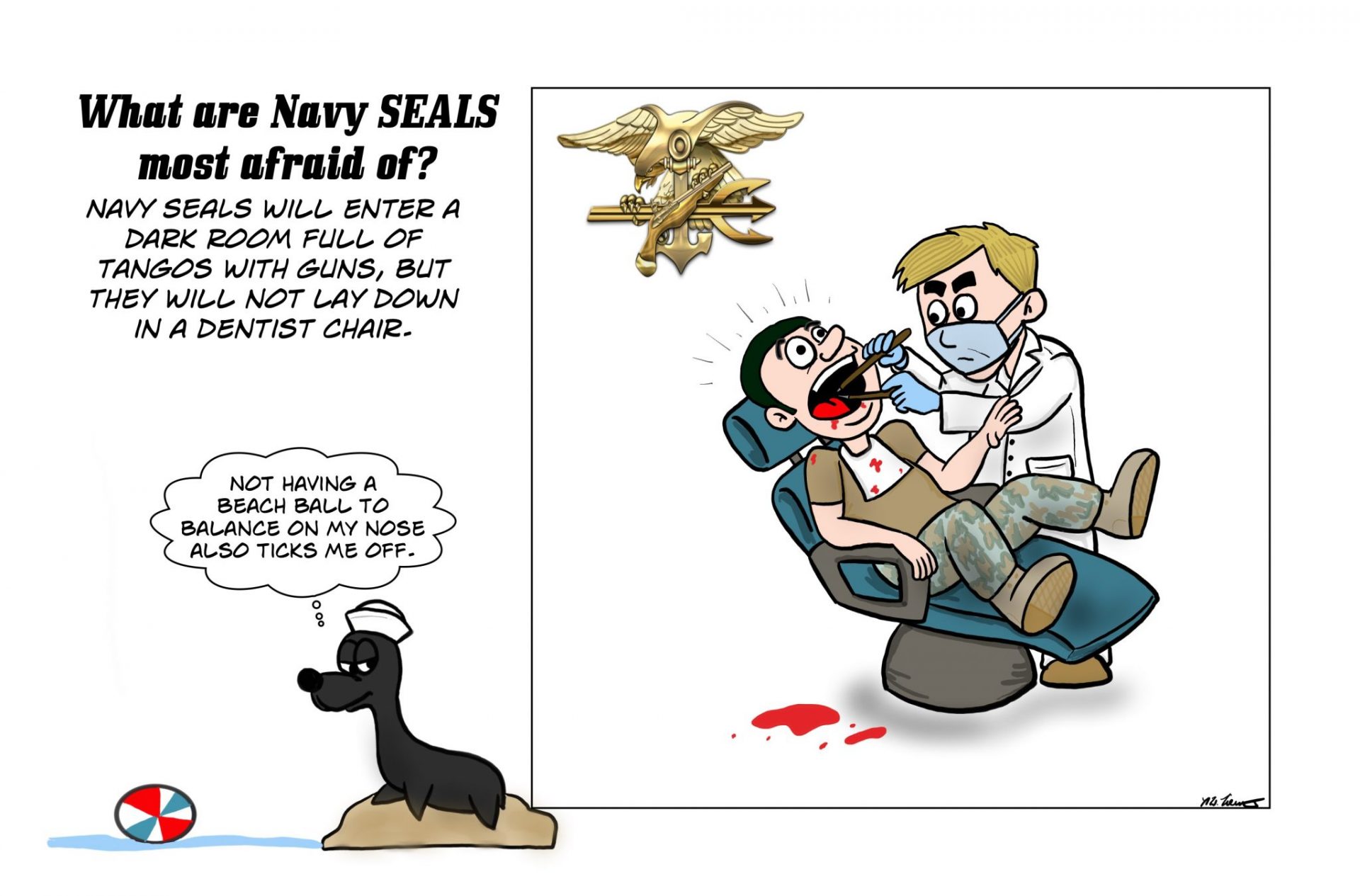 This is a draft of what Navy SEALS are afraid of. Idea courtesy of Paul, a real life Navy SEAL who is deathly afraid of dentists! Next step is adding color, a few tag lines and something for the kids in make it somewhat Rated G. Stay tuned!
Become a patron for exclusive comics and insights no one else gets! Join Patreon and support The Frontlines today!
Read The Heroics
View All Stories
Never tell people how to do things. Tell them what to do and they will surprise you with their ingenuity.
– General George Patton
Copyright © 2019 - Strategos LLC