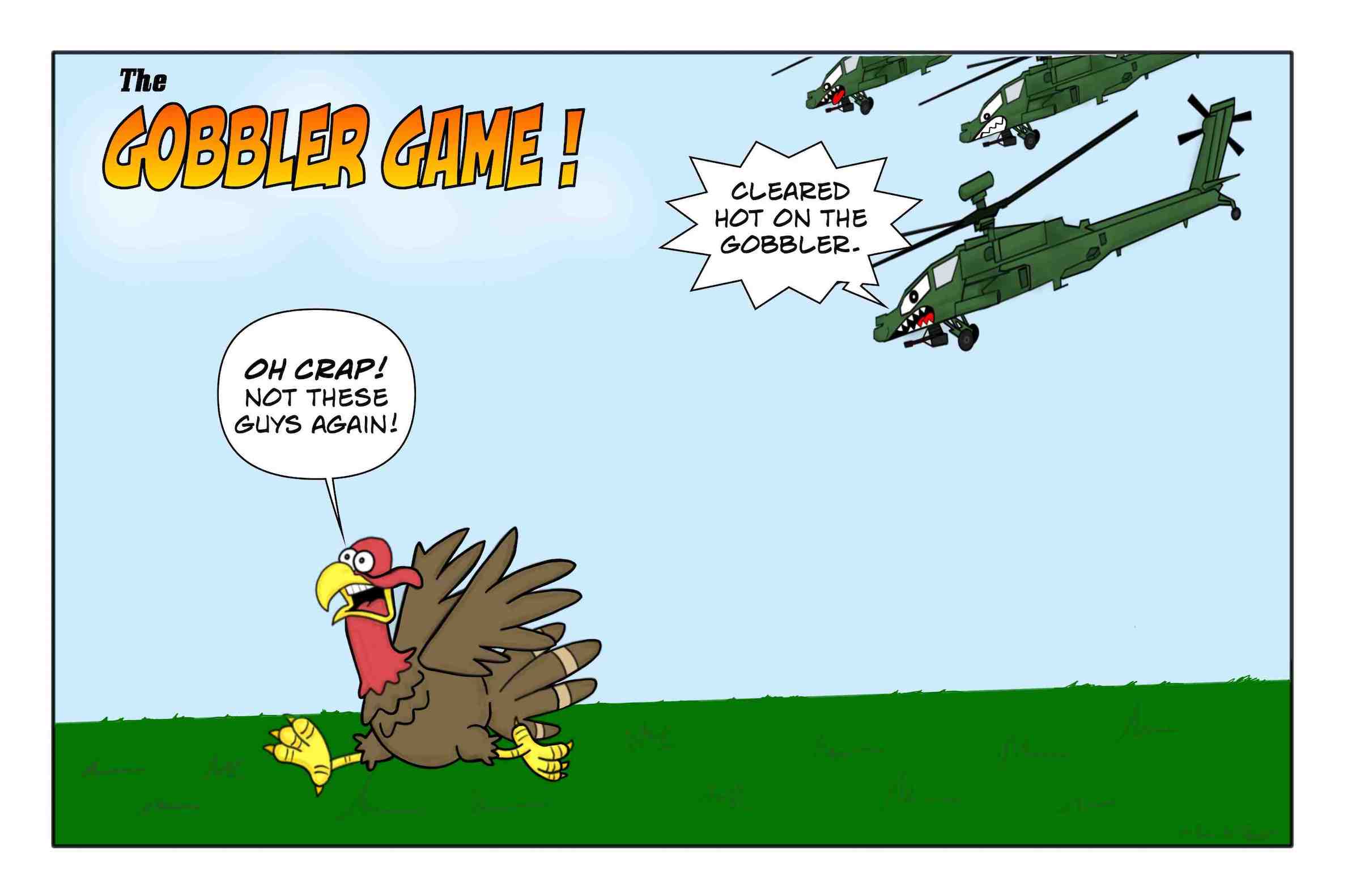 The Gobbler Game is much more aggressive than the Hunger Games. In the Gobbler Game, you actually eat what you kill! The advanced weaponry is provided by the use of Apache helicopters armed with Hellfire missiles, rockets and 30 mm depleted shells. Attack!  Happy Thanksgiving!
The first Thanksgiving was celebrated in 1621 over a three-day harvest festival and did not include turkey on the menu. Venison, duck, goose, lobster, oysters, eel, and fish were served, alongside pumpkins and cranberries (but no pumpkin pie or cranberry sauce!).
The Frontlines Comic Book was published!
Hard to believe but they published some of the comics I drew during my 20-year military career! These humorous musings may make you laugh or offend others, but are the result of awesome mentors, great buddies, and a deep appreciation for sarcastic humor. They officially released it on Veterans Day in either paperback or eBook for Kindle or iBooks. Here is a link to get a copy if interested.

If you like this comic check these out or my Comics page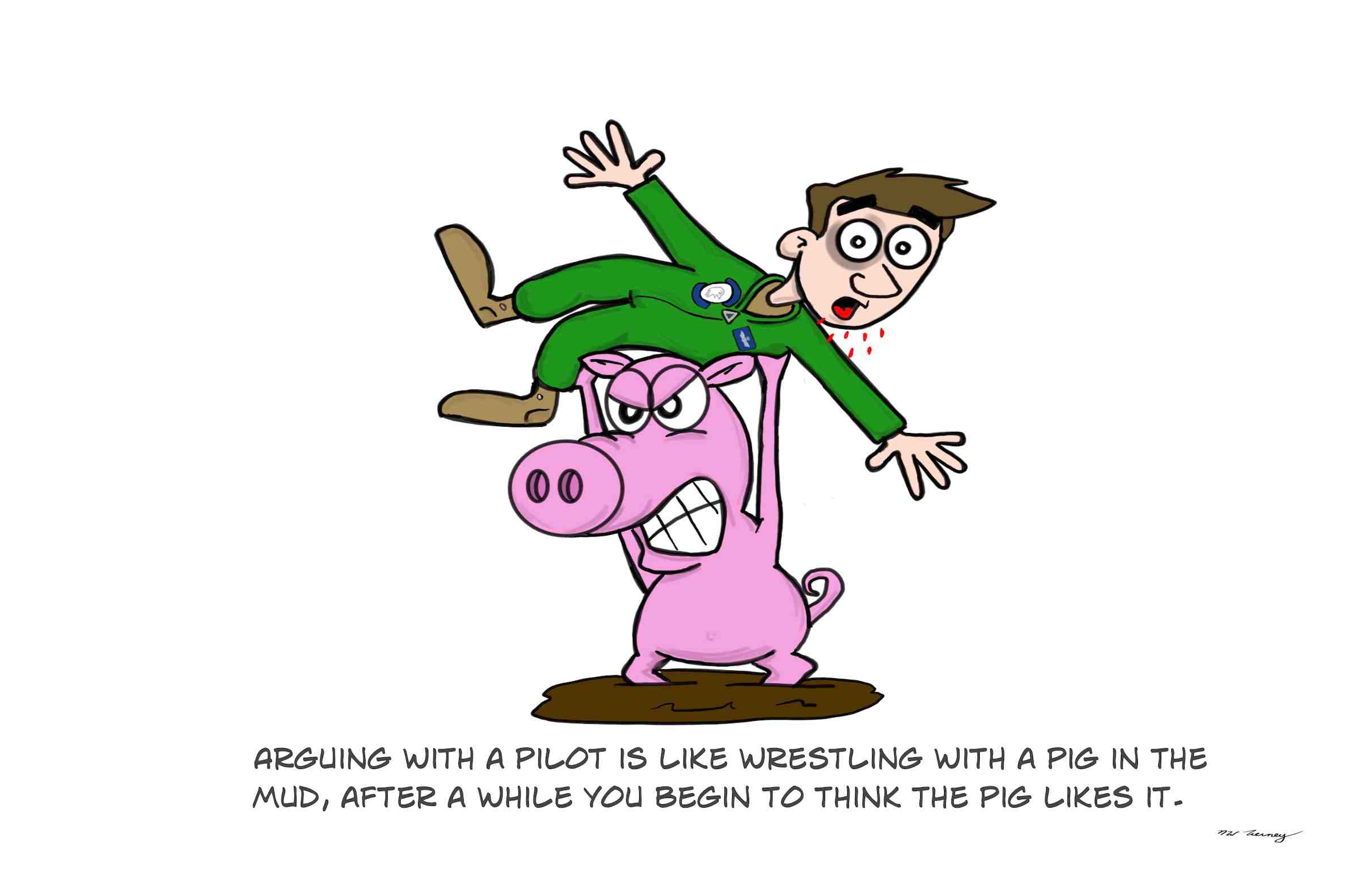 Other true Veteran stories can be found on our Stories page
The Frontlines uses referral links to cover web hosting, research, and gathering of stories to preserve military history and humor. The items linked to are my personal favorites of stuff or things I have read over the years. Thank you for your support!