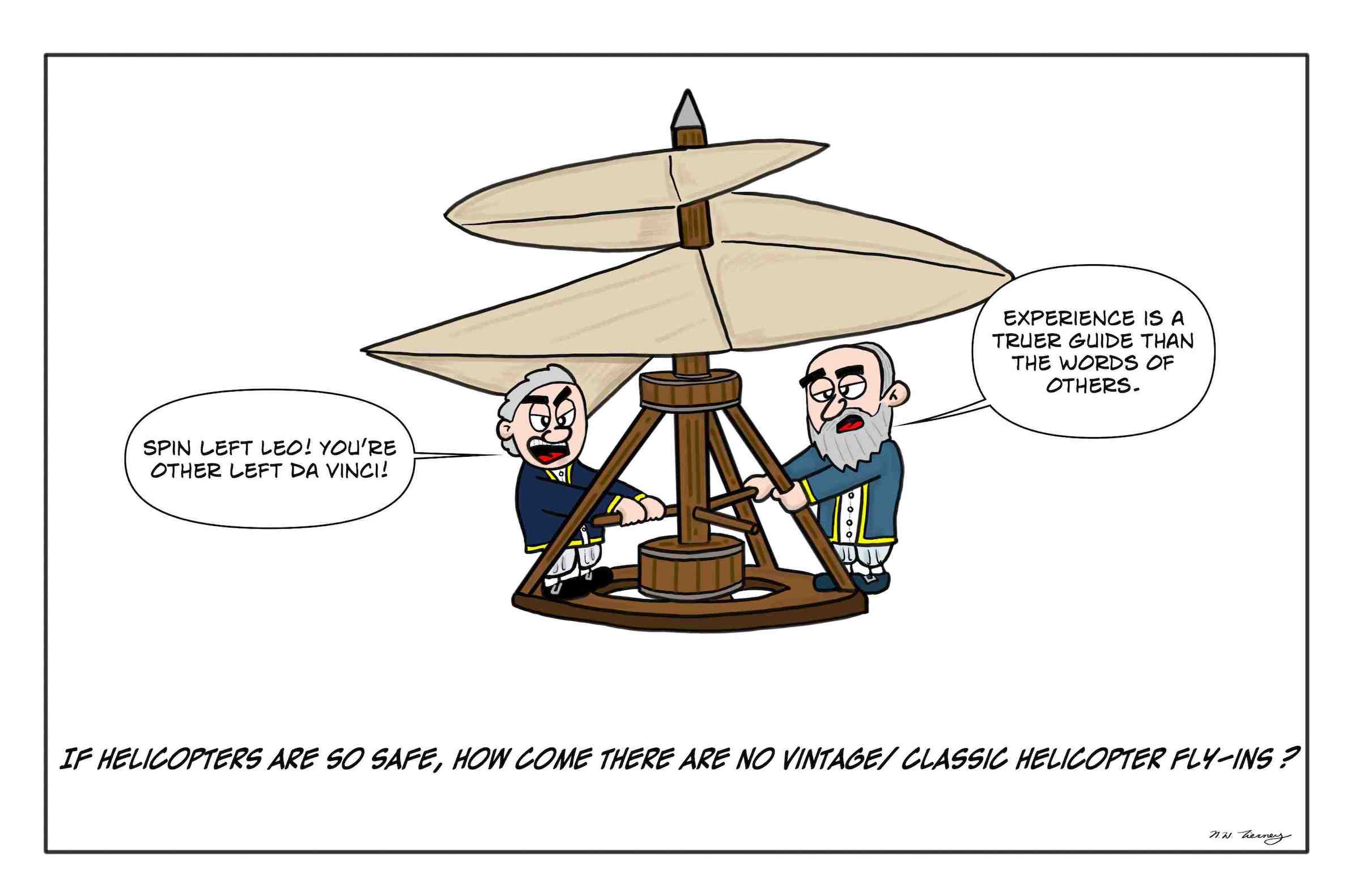 Da Vinci Helicopter is an awesome part of our history! Helicopters beat the air into submission and are way cool to fly. However, Leonardo Da Vinci's helicopter has a major shortcoming in its safety. Why are there no classic fly-in helicopter shows?
"Aside from painting the Mona Lisa, Leonardo Da Vinci sketched out what he called the Aerial Screw. This Aerial Screw was a man-powered helicopter that required four men to spin cranks fast enough to generate enough lift to get off the ground. After the Aerial Screw sketch it took another 420+ years to actually make a working helicopter." – Dr. Knowitall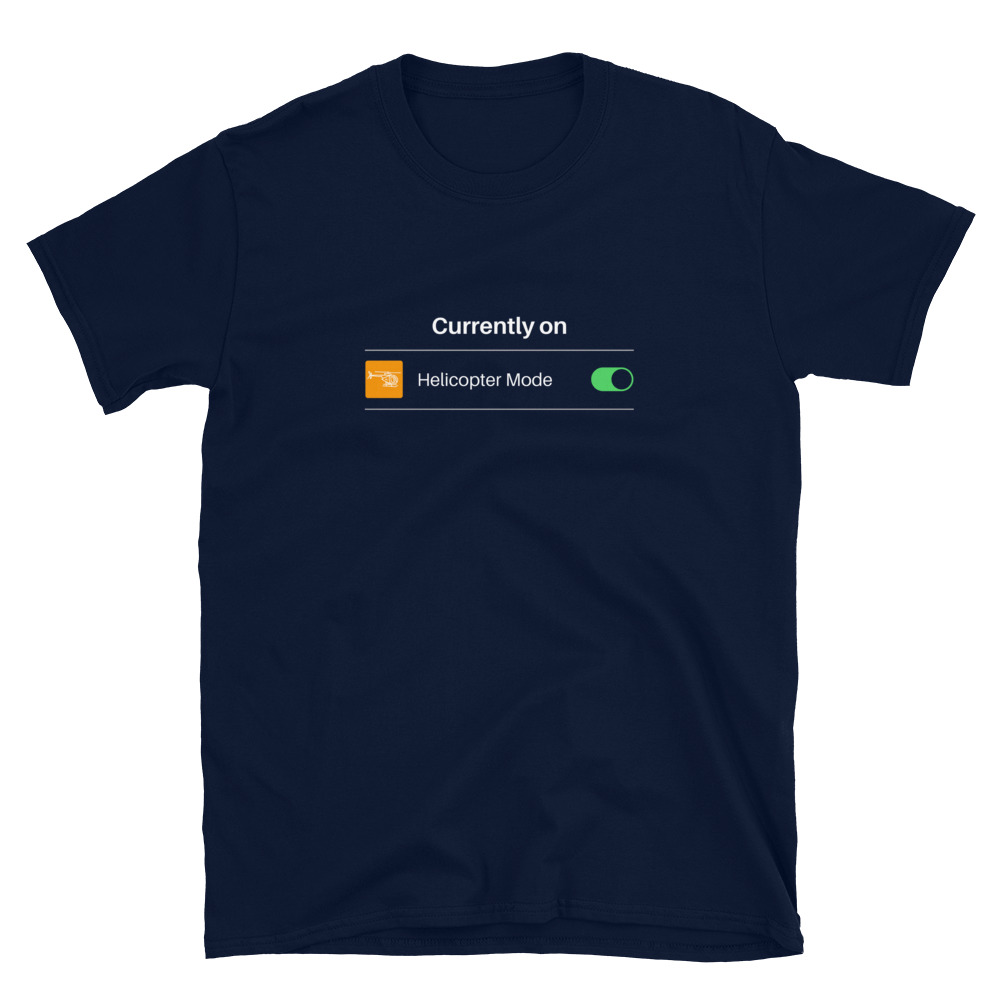 Are you on Helicopter Mode vs. Airplane Mode?
Forget airplane mode, be on helicopter mode. Some airplanes can turn on a dime, but all helicopters can stop, hover, and pick up that dime. Check out the T-Shirt or Coffee mug.
If you like this Da Vinci Helicopter comic check these out or my Comics page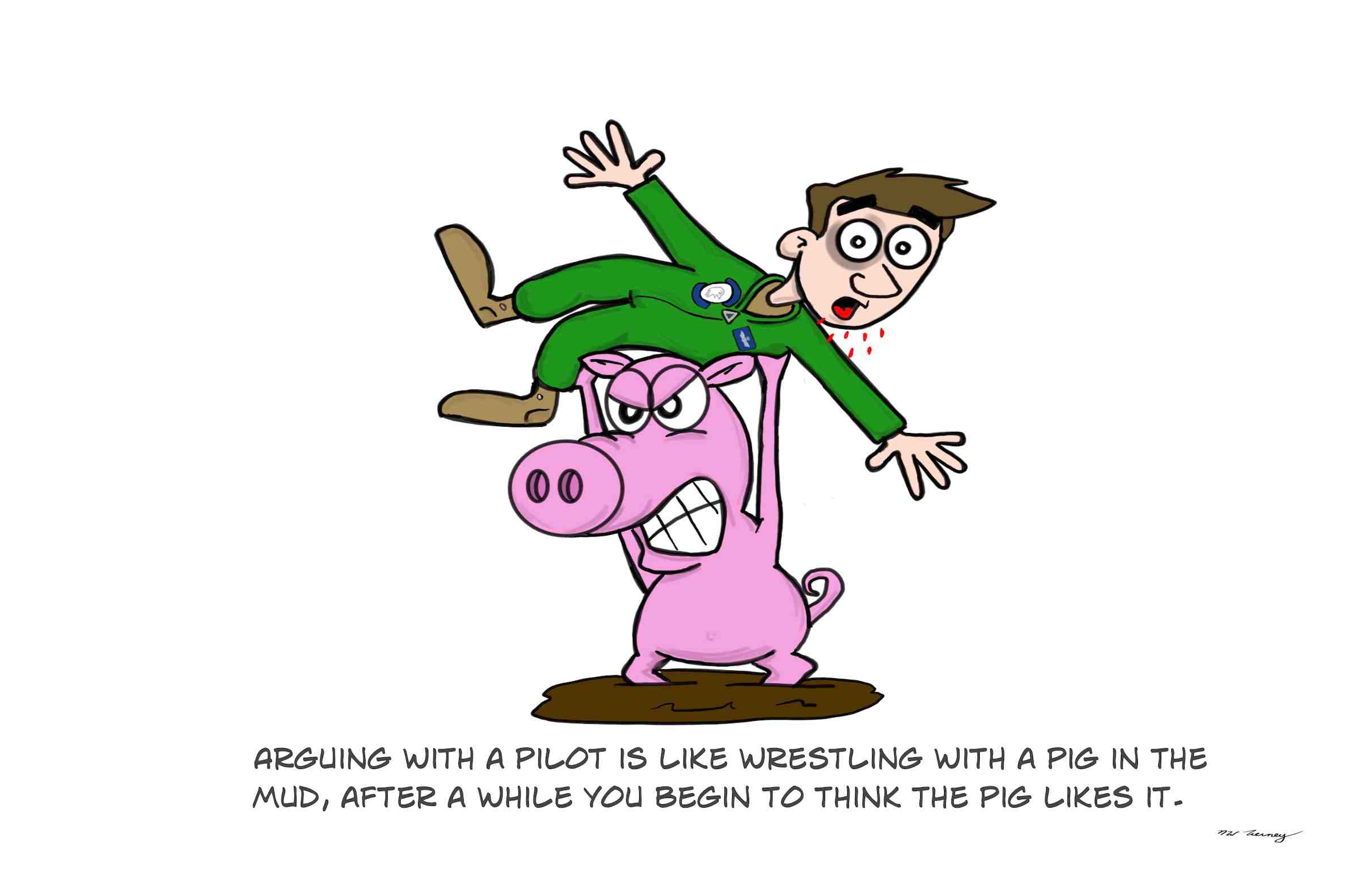 Check out The Frontlines shop for T-shirts, coffee mugs and posters. Thanks in advance for your support! Click the image below or here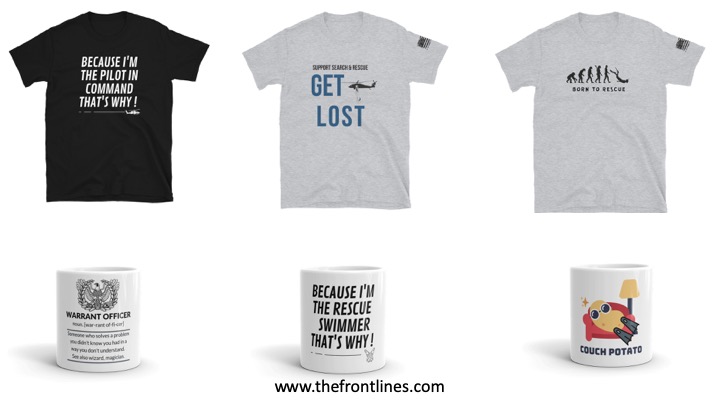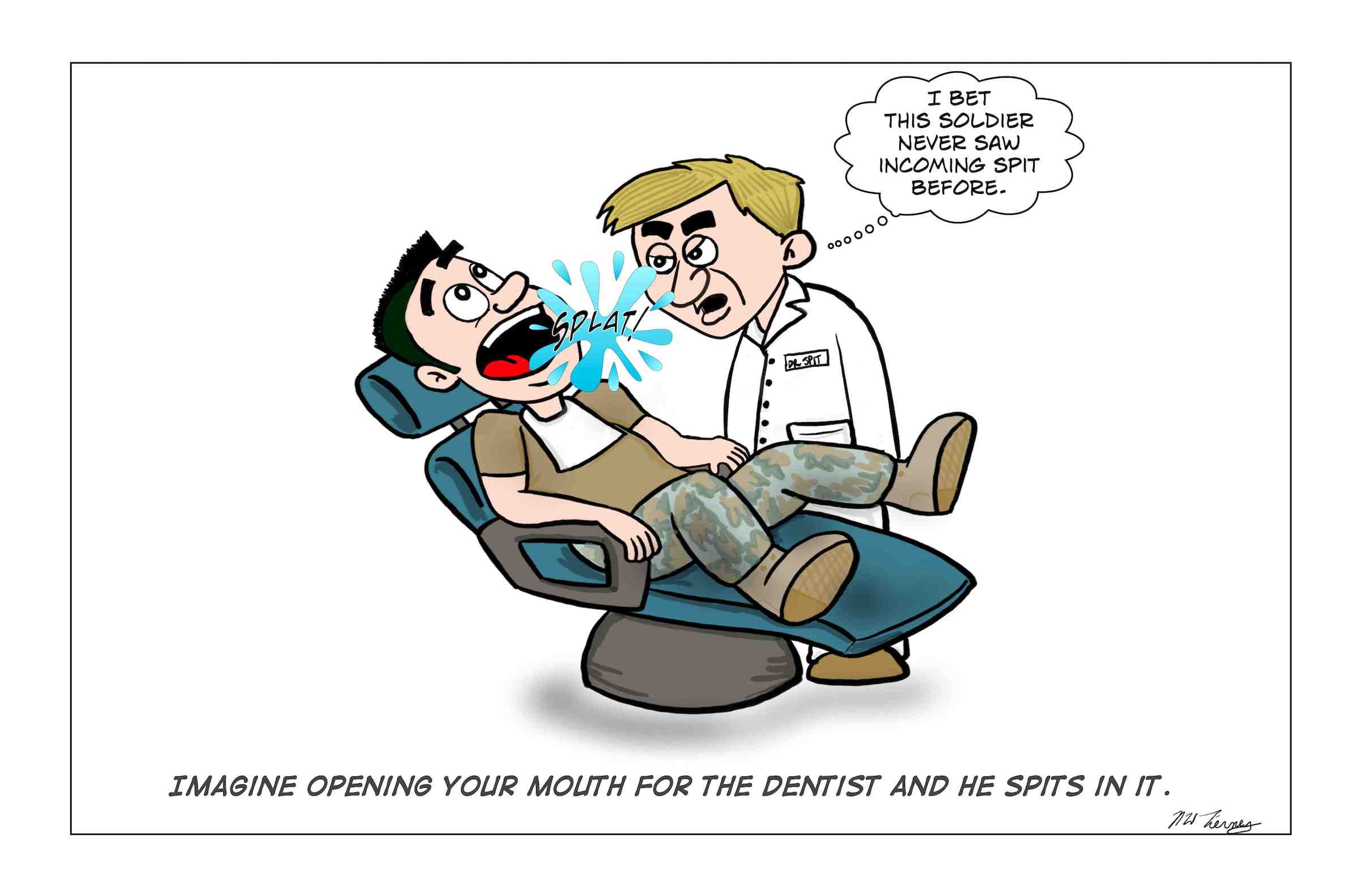 Hard to believe but they published some of the comics I drew during my 20 year military career! These humorous musings may make you laugh or offend others, but are the result of awesome mentors, great buddies and a deep appreciation for sarcastic humor. They officially released it on Veterans Day in either paperback or eBook for Kindle or iBooks. Here is a link to get a copy if interested.
Other true Veteran stories can be found on our Stories page
The Frontlines uses referral links to cover web hosting, research, and gathering of stories to preserve military history and humor. The items linked to are my personal favorites of stuff or things I have read over the years. Thank you for your support!