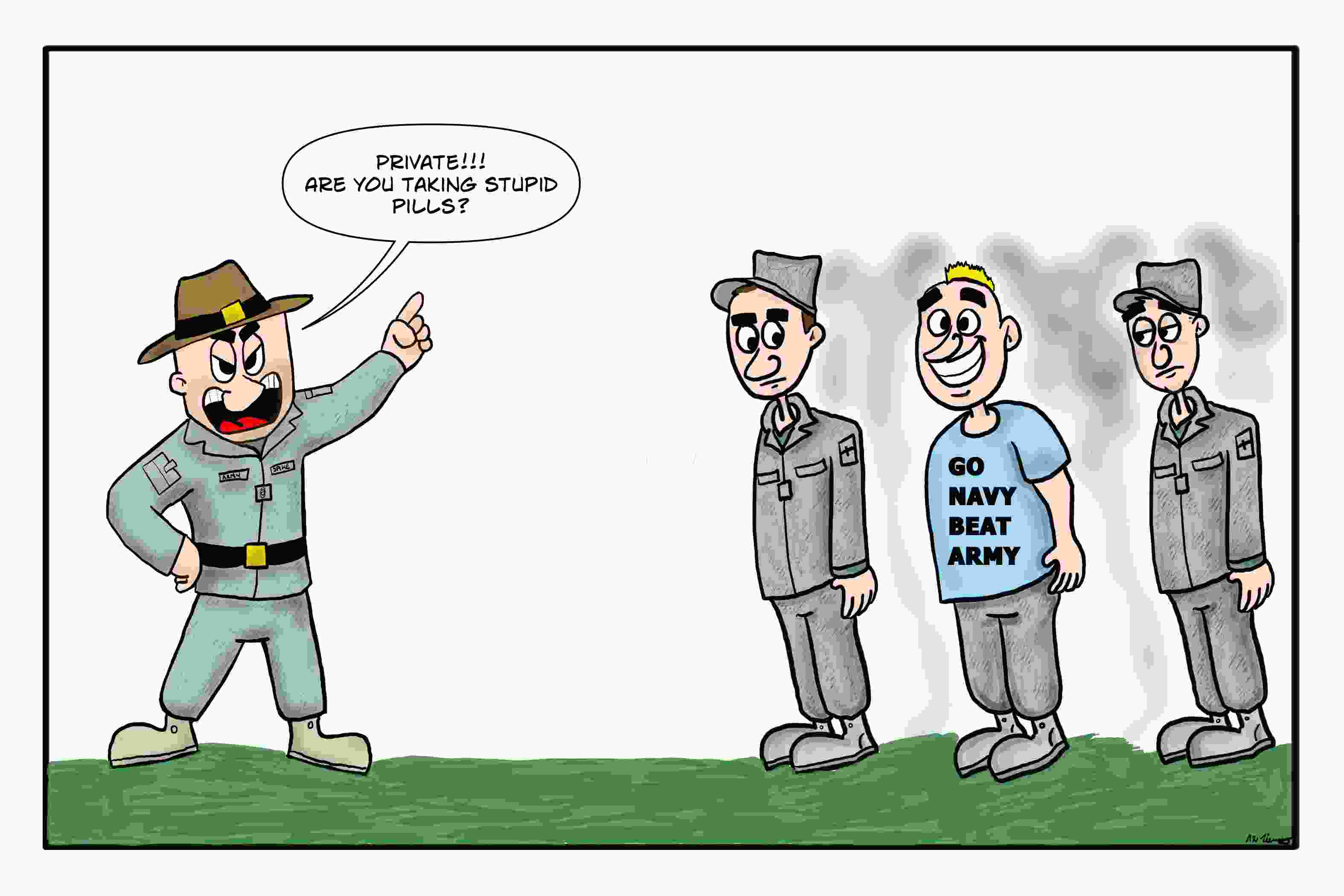 Army humor of a drill sergeant asking a recruit, "Are you taking stupid pills?". The Navy beats Army funny joke is in fact not funny while attending Army boot camp. Sometimes Privates / recruits need to learn the hard way.
This is my first published comic book! I drew it while on active duty deployed to South Korea. I was there and witnessed first-hand the craziness of the new North Korean dictator Kim Jong-Un. It was and is a serious situation, but also worthy of humor at his expense. Check it out!
Other comics of mine that might like on The Frontlines.
Read The Heroics
View All Stories
Never tell people how to do things. Tell them what to do and they will surprise you with their ingenuity.
– General George Patton
Copyright © 2019 - Strategos LLC