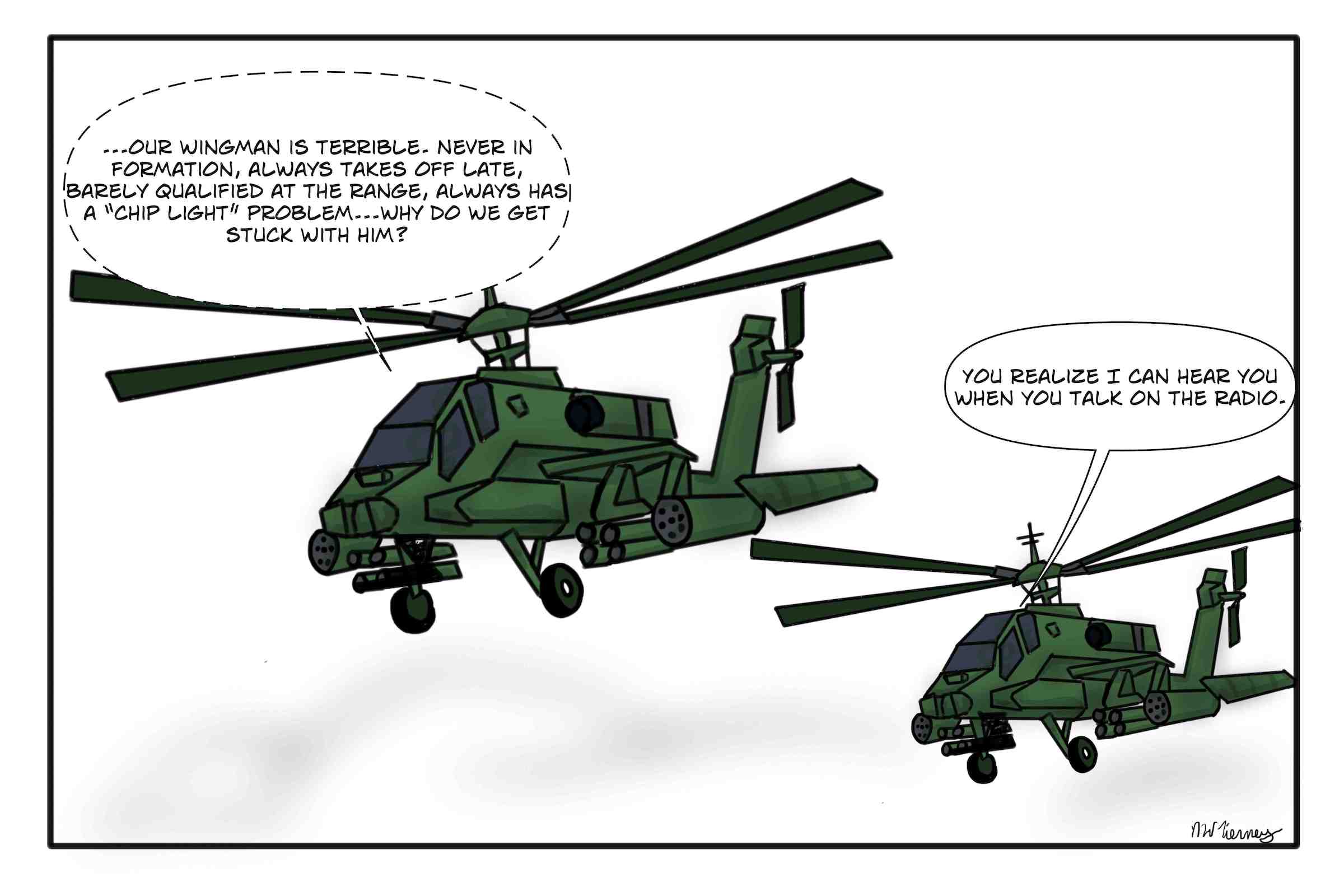 An Army Apache Pilot "Red 01" trash talks "Red 06" while on patrol in Iraq. Problem was Red 01 had a brain fart and was transmitting over the radio for his wingman (and Commander) to hear. Oops!
If you like this comic check these out or my Comics page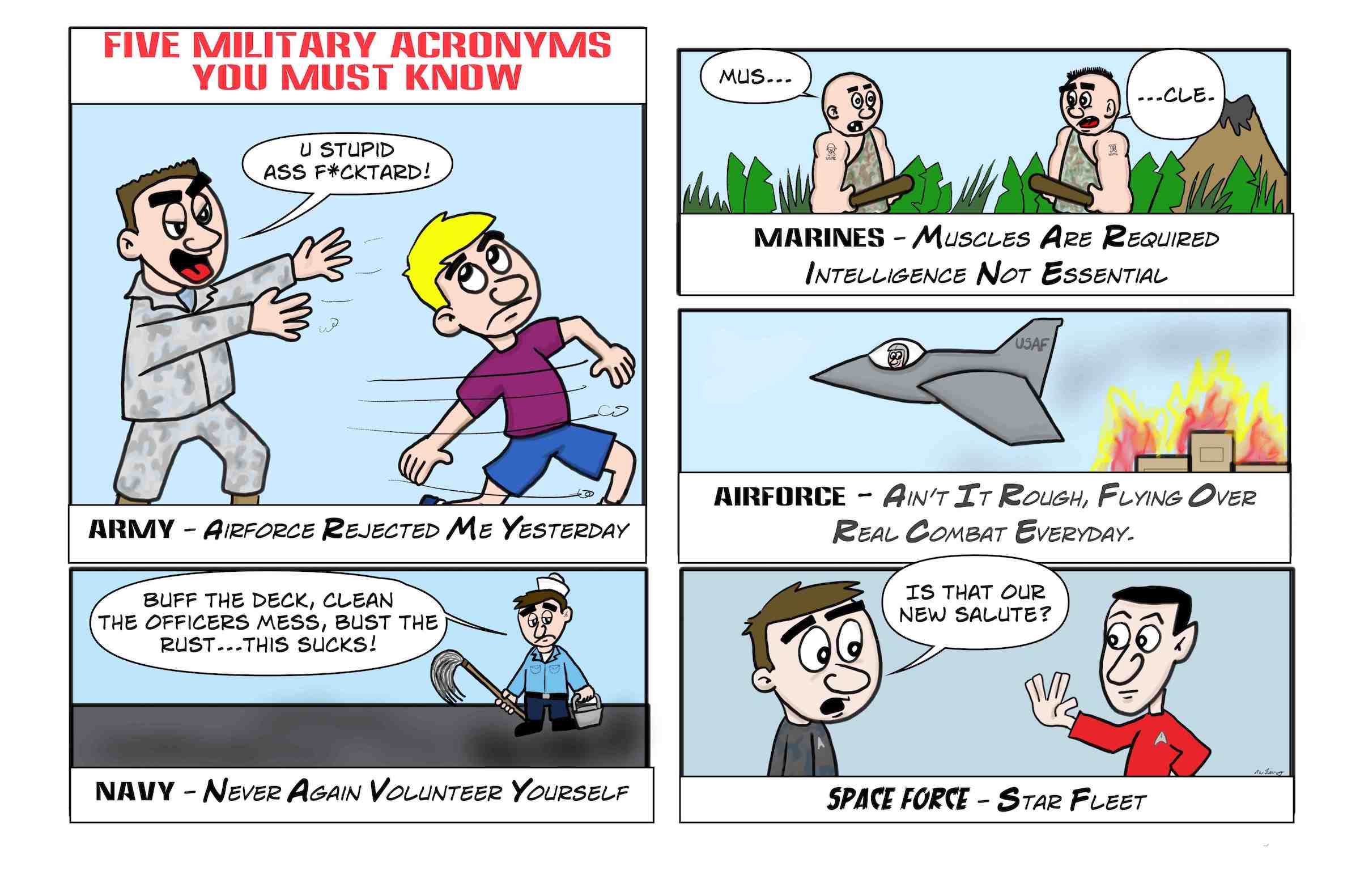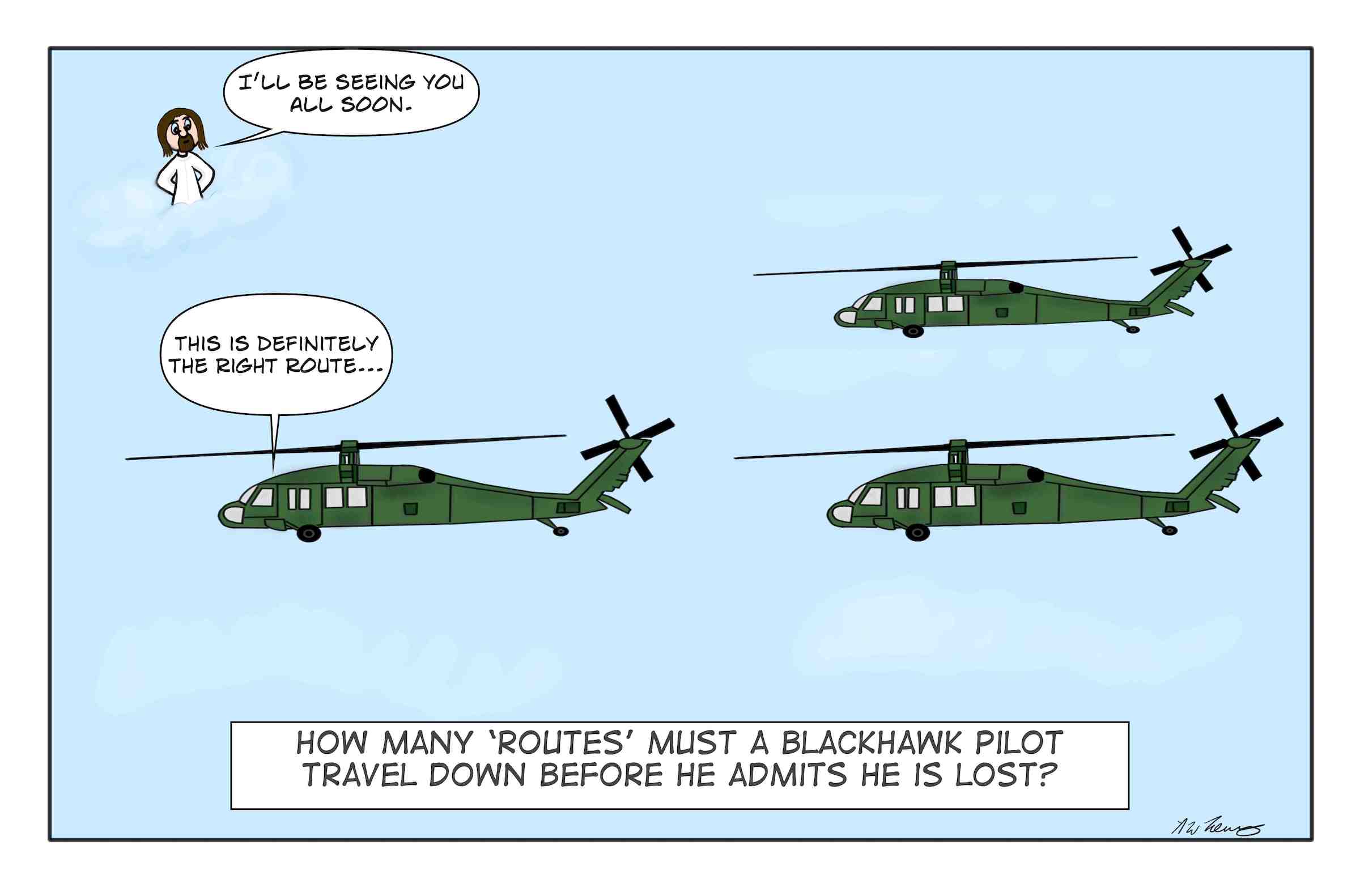 The Frontlines uses referral links cover the web hosting, research and gathering of stories to preserve military history and humor. The items linked to are my personal favorites of stuff or things I have read over the years. Thank you for your support!
Read The Heroics
View All Stories
To be born free is an accident. To live free is a privilege. To die free is a responsibility.
– General James Sehorn
Copyright © 2020 - 75 Oaks LLC