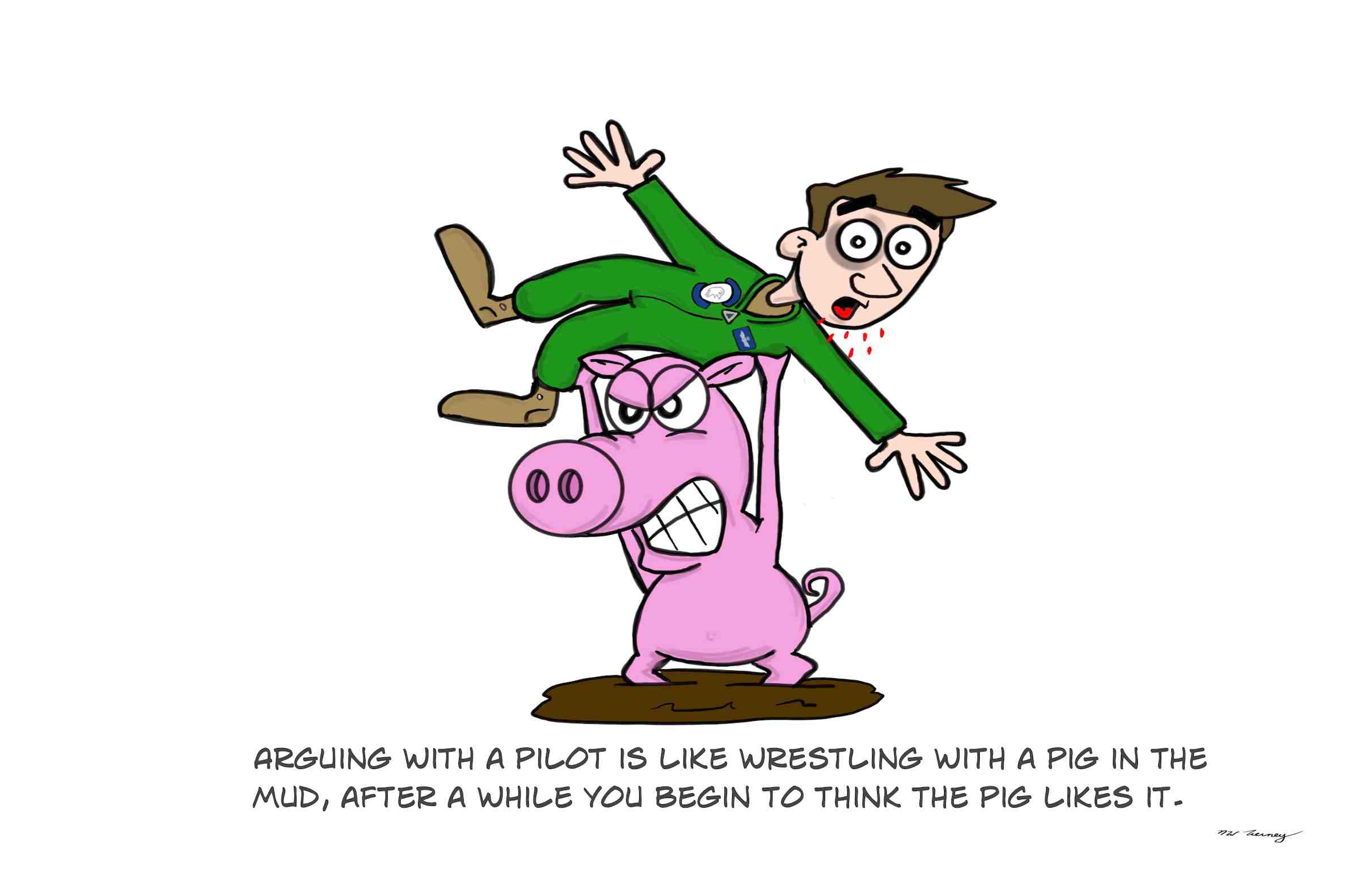 Arguing with a pilot is like wrestling with a pig in the mud, after a while you begin to think the pig likes it. This was seen on a General Dynamics bulletin board. It was Mark Twain who said, "Never try and teach a pig to sing. It's a waste of your time, and it will annoy the pig."
As a retired Army aviator, I never wrestled a pig, but in some ways it sounds like a fun challenge. Only question is where to get the pig?
Hard to believe but they are publishing the comics I drew during my 20 year military career! These humorous musings may make you laugh or offend others, but are the result of awesome mentors, great buddies and a deep appreciation for sarcastic humor. They are officially releasing it on Veterans Day in either paperback or eBook for Kindle or iBooks. Here is a link to get a copy if interested.
If you like this comic check these out or my Comics page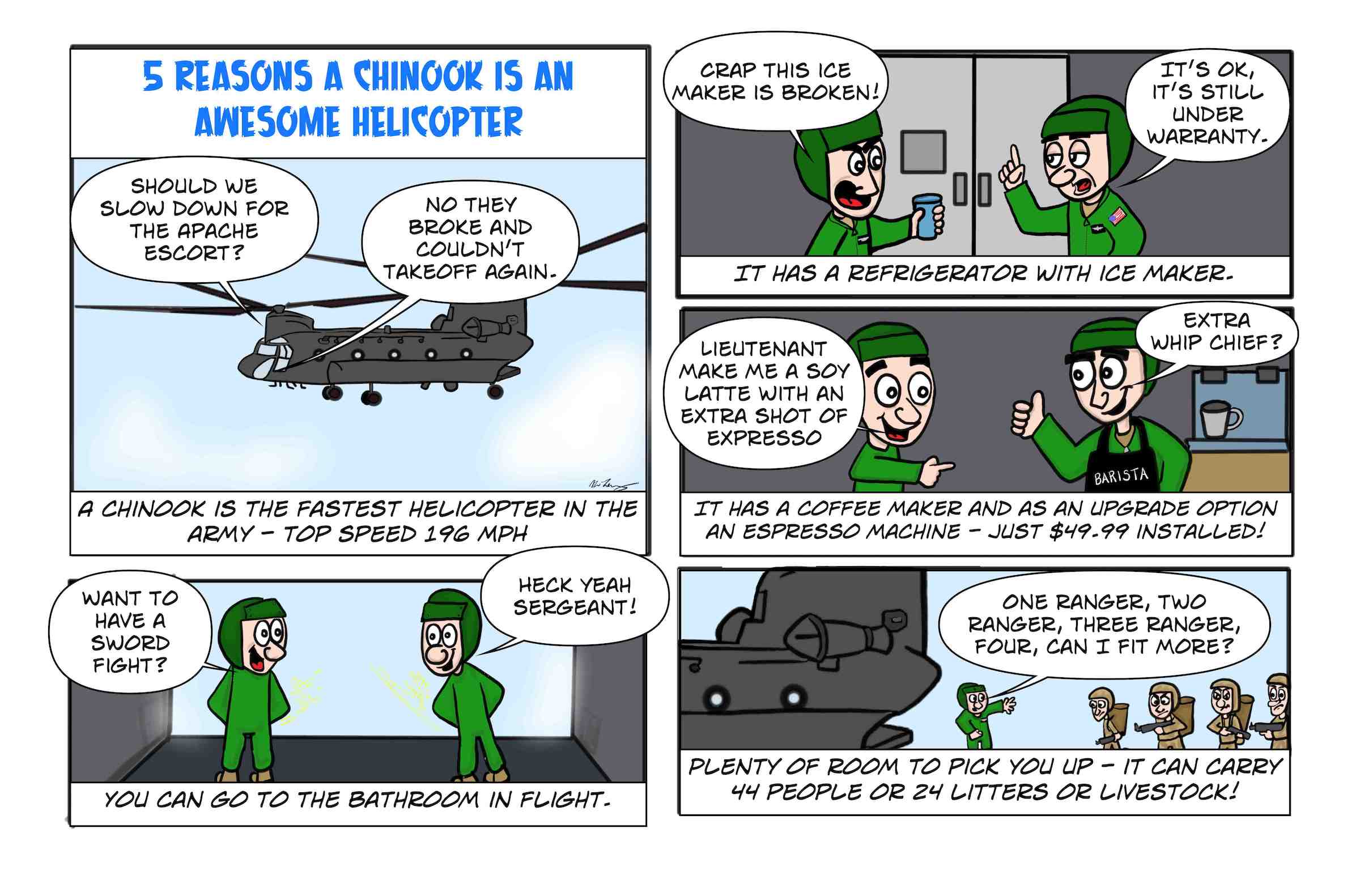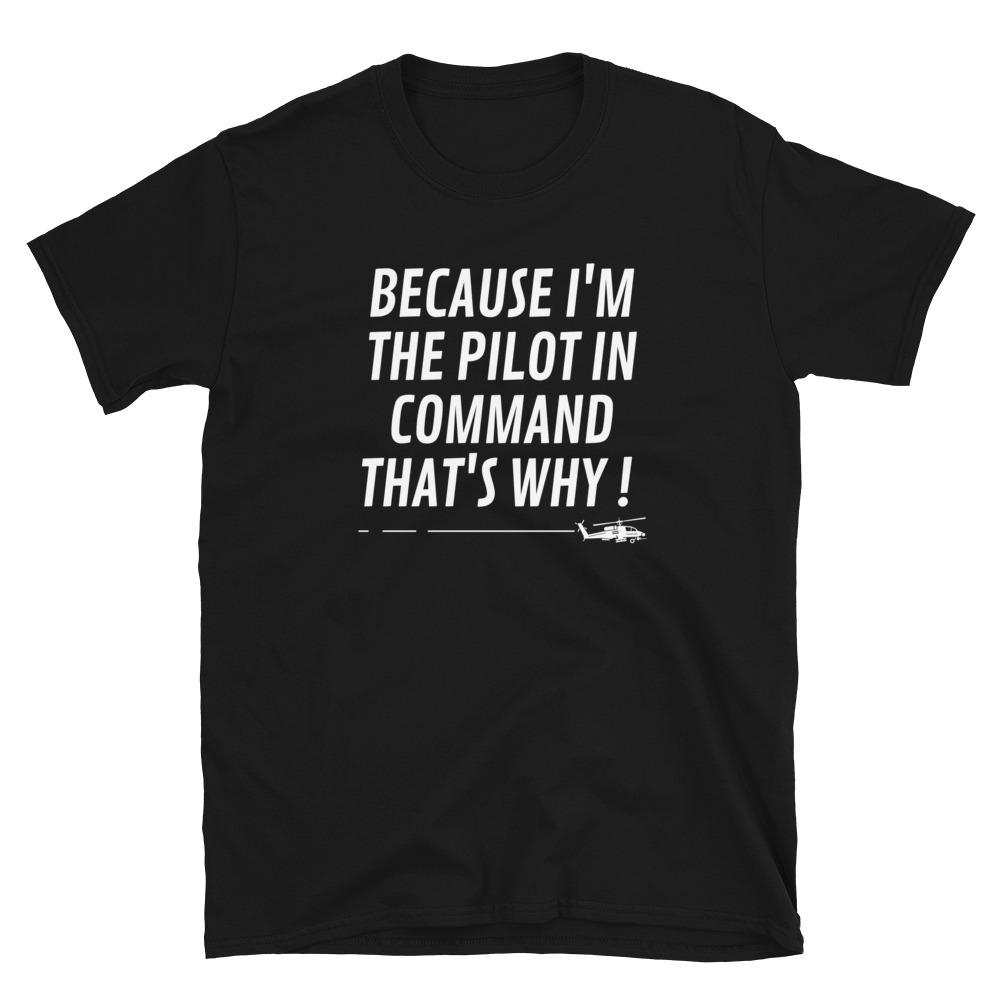 The Frontlines uses referral links cover the web hosting, research and gathering of stories to preserve military history and humor. The items linked to are my personal favorites of stuff or things I have read over the years. Thank you for your support!
[msssh_social_share]
Tags
Read The Heroics
View All Stories
To be born free is an accident. To live free is a privilege. To die free is a responsibility.
– General James Sehorn
Copyright © 2020 - 75 Oaks LLC