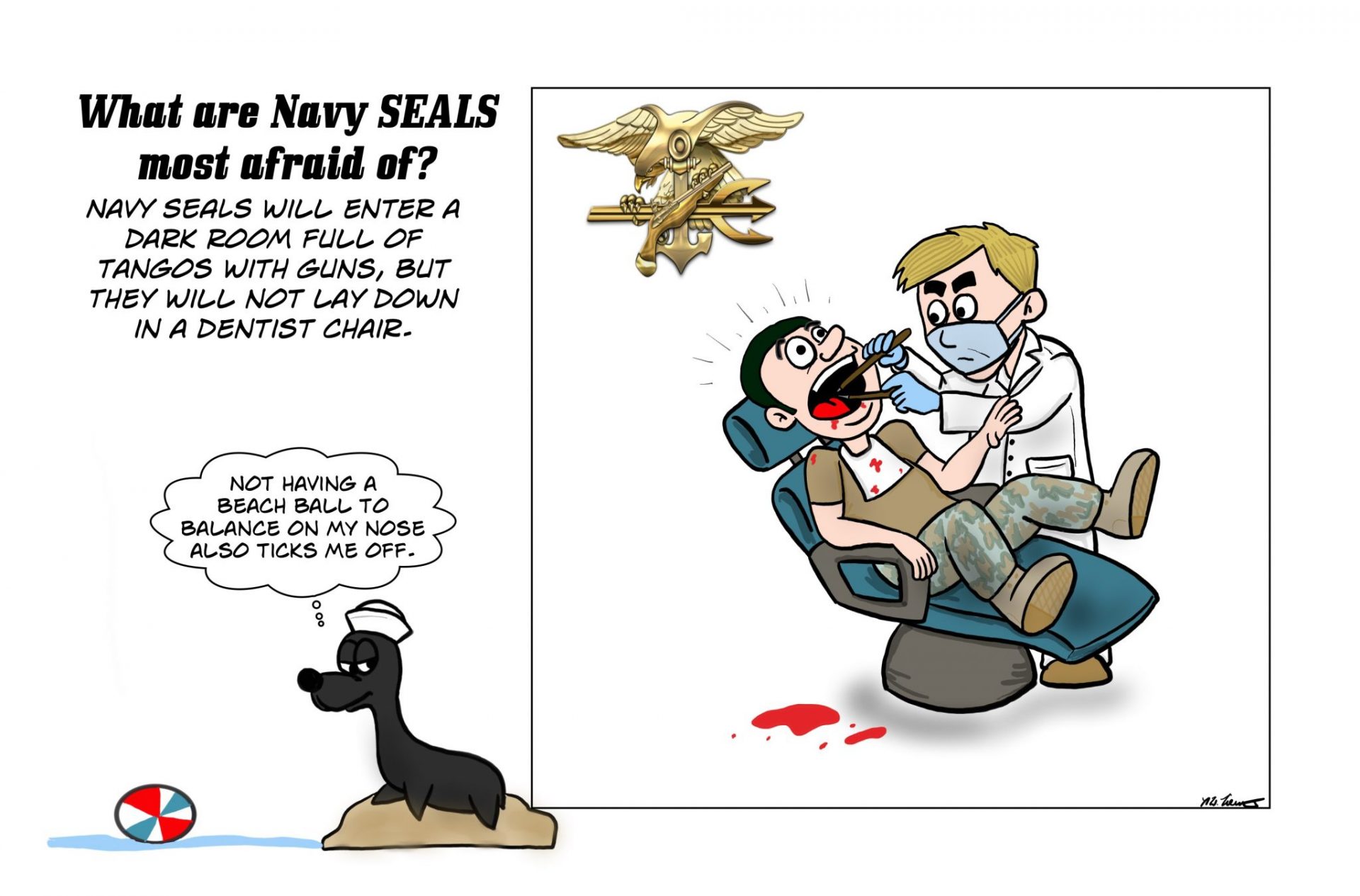 This is a draft of what Navy SEALS are afraid of. Idea courtesy of Paul, a real life Navy SEAL who is deathly afraid of dentists! Next step is adding color, a few tag lines and something for the kids in make it somewhat Rated G. Stay tuned!
Become a patron for exclusive comics and insights no one else gets! Join Patreon and support The Frontlines today!
Read The Heroics
View All Stories
There is many a boy here today who looks on war as all glory, but boys, it is all hell.
– General William Sherman
Copyright © 2019 - Strategos LLC