Summary
The Frontlines Mission: "To provide members of the armed forces, veterans, family and friends a platform to creatively share their stories from the frontlines."
Story
Fronts Change. Memories Don't for Military Veterans who have served during our nation's wars. The Frontlines is a military storytelling venue for Veterans and their families. Hilarious humor, quotes, and military history are shared by soldiers in the Army, Marine Corps, Air Force, and Navy. Hear the stories from those who have served in the Armed Forces…Fronts Change. Memories Don't.
True Veteran stories can be found on our Stories page
Great selection of military-related shirts, mugs, and posters on The Frontlines shop, and check out all of our stuff that is on sale right now. https://thefrontlines.com/shop/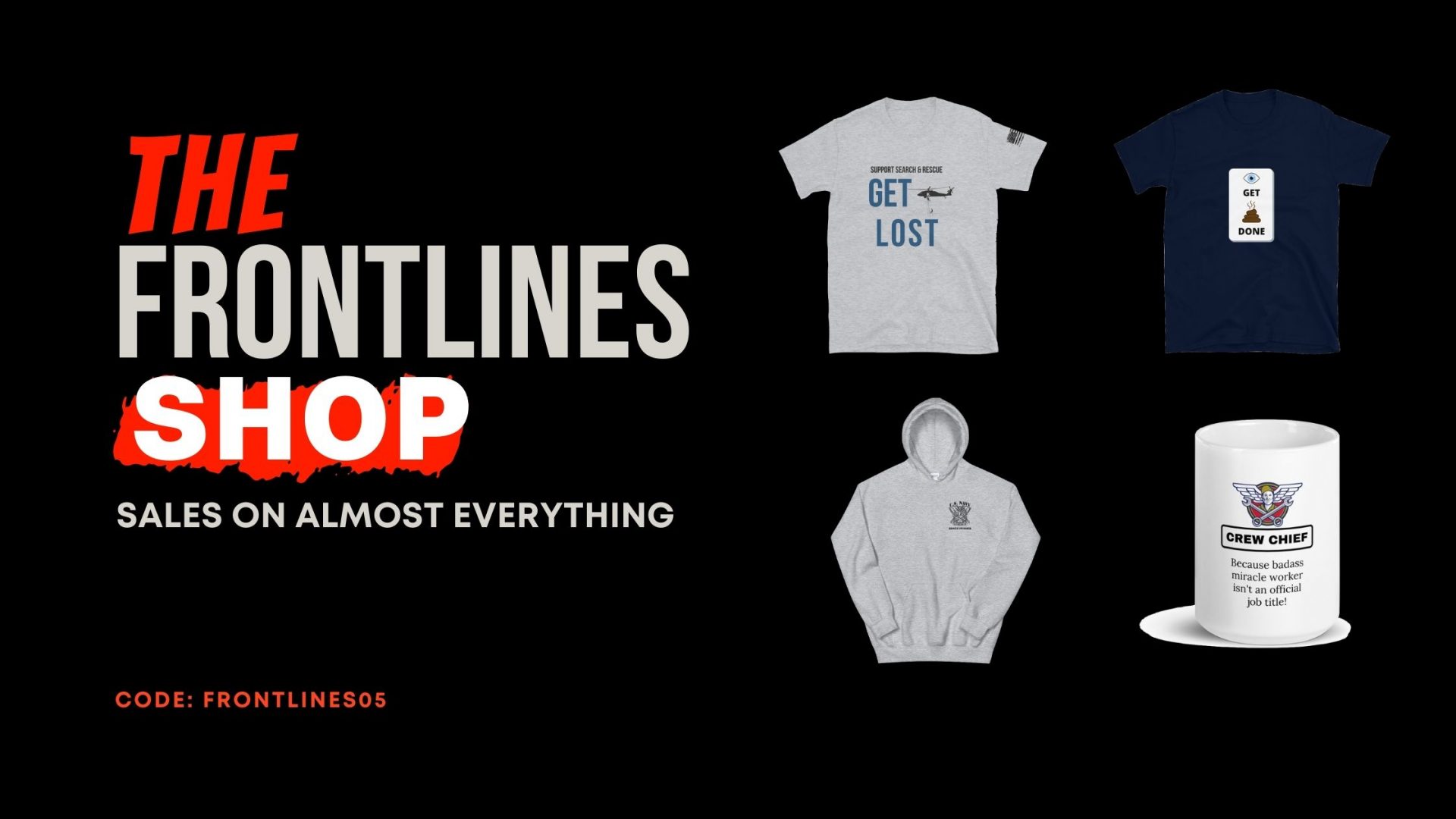 The Frontlines uses referral links to cover web hosting, research, and the gathering of stories to preserve military history and humor. The items linked to are my personal favorites of stuff or things I have read over the years. Thank you for your support!