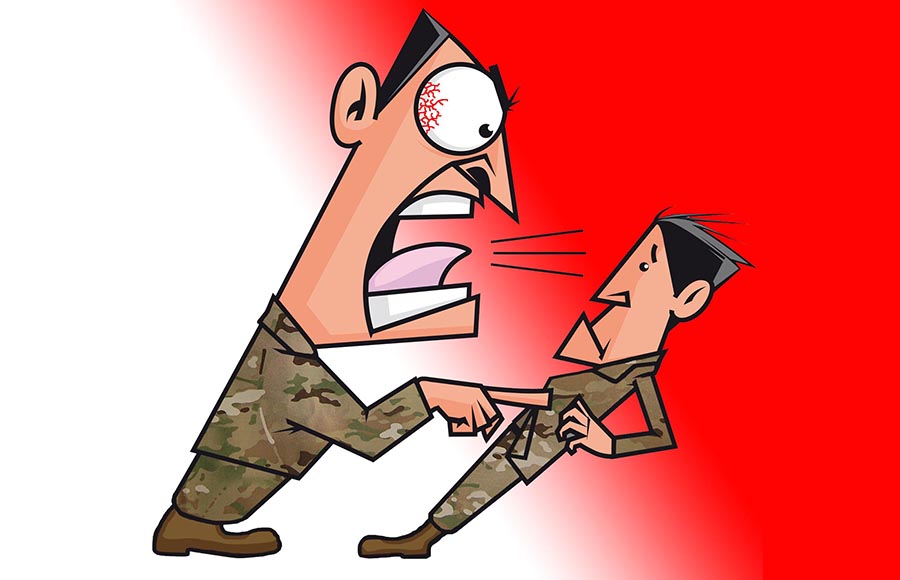 A major U.S. Army survey of leadership and morale found that more than 80 percent of Army officers and sergeants had directly observed a "toxic" leader in the last year and that about 20 percent of the respondents said that they had worked directly for one.
The survey of about 22,000 Army leaders was conducted by the Center for Army Leadership and comes during a year when the Army has removed or disciplined three brigade commanders who were en route to, or returning from war zones in Iraq and Afghanistan. Selection to command a combat brigade, which consists of about 5,000 soldiers and is commanded by a colonel, is highly competitive in the Army.
The survey also found that 97 percent of officers and sergeants had observed an "exceptional leader" within the Army in the past year.
The Army defined toxic leaders as commanders who put their own needs first, micro-managed subordinates, behaved in a mean-spirited manner, or displayed poor decision making.
About half of the soldiers who worked under toxic leaders expected that their selfish and abusive commanders would be promoted to a higher level of leadership. What do you think? Do abusive commanders really get promoted?
If you have a different opinion or comment please post it here or email me at askthewarrant@thefrontlines.com.
Thank you.
Very respectfully,
The "Warrant"
Reference:
http://usacac.army.mil/cac2/repository/CASAL%20Army%20Education%20Technical%20Report%202011-2,%2010%20May.pdf
True Veteran stories can be found on our Stories page
The Frontlines uses referral links to cover web hosting, research, and the gathering of stories to preserve military history and humor. The items linked to are my personal favorites of stuff or things I have read over the years. Thank you for your support!