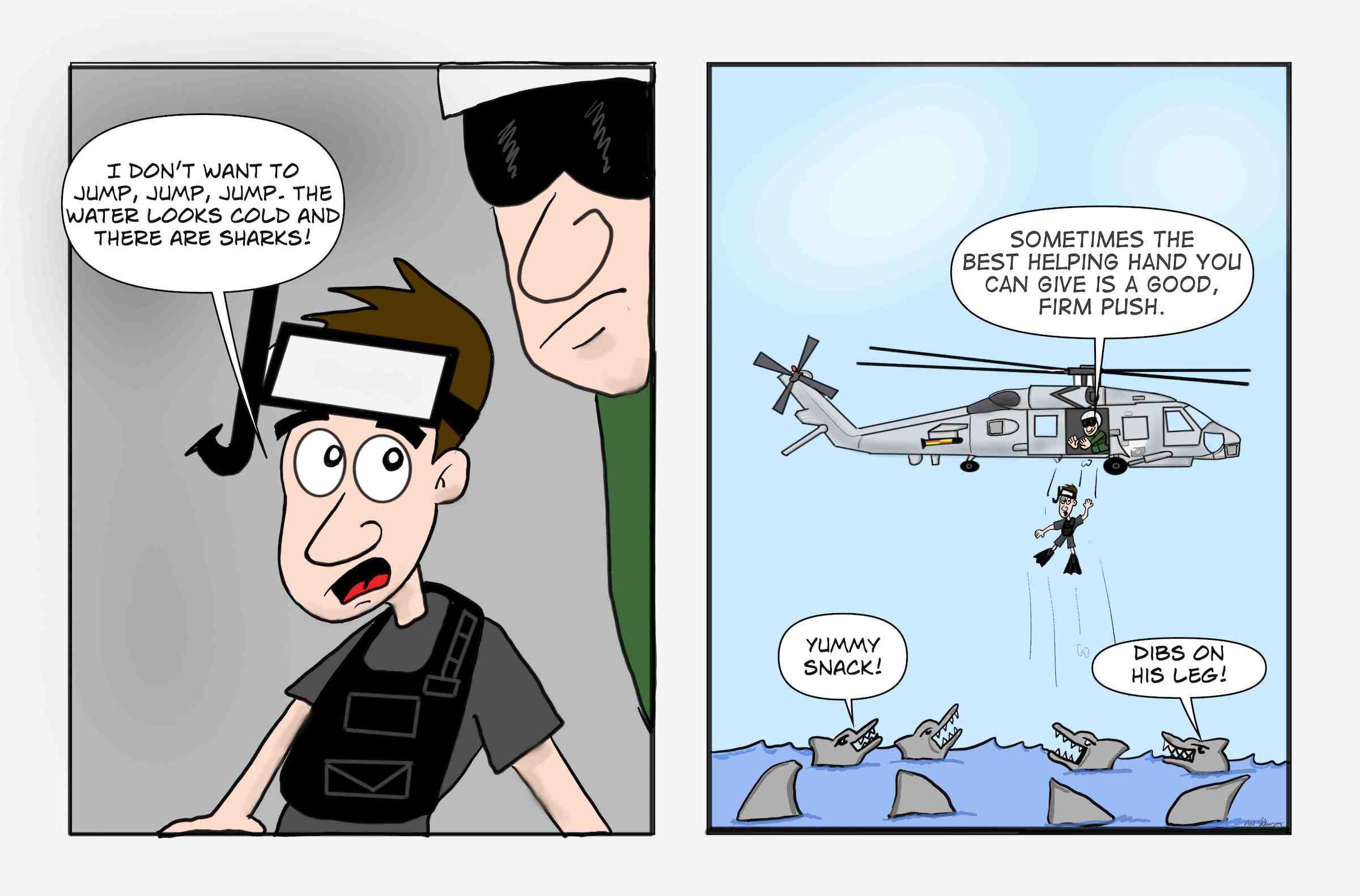 Sometimes even a Navy Rescue Swimmer needs a little help (or shove) out the door. The problem is two-fold. 1) Your "buddy" aircrewman is a Blue Falcon 2) what waits below may not be friendly.
Some cool Rescue Swimmer stuff I found:
If you like this comic check these out or my Comics page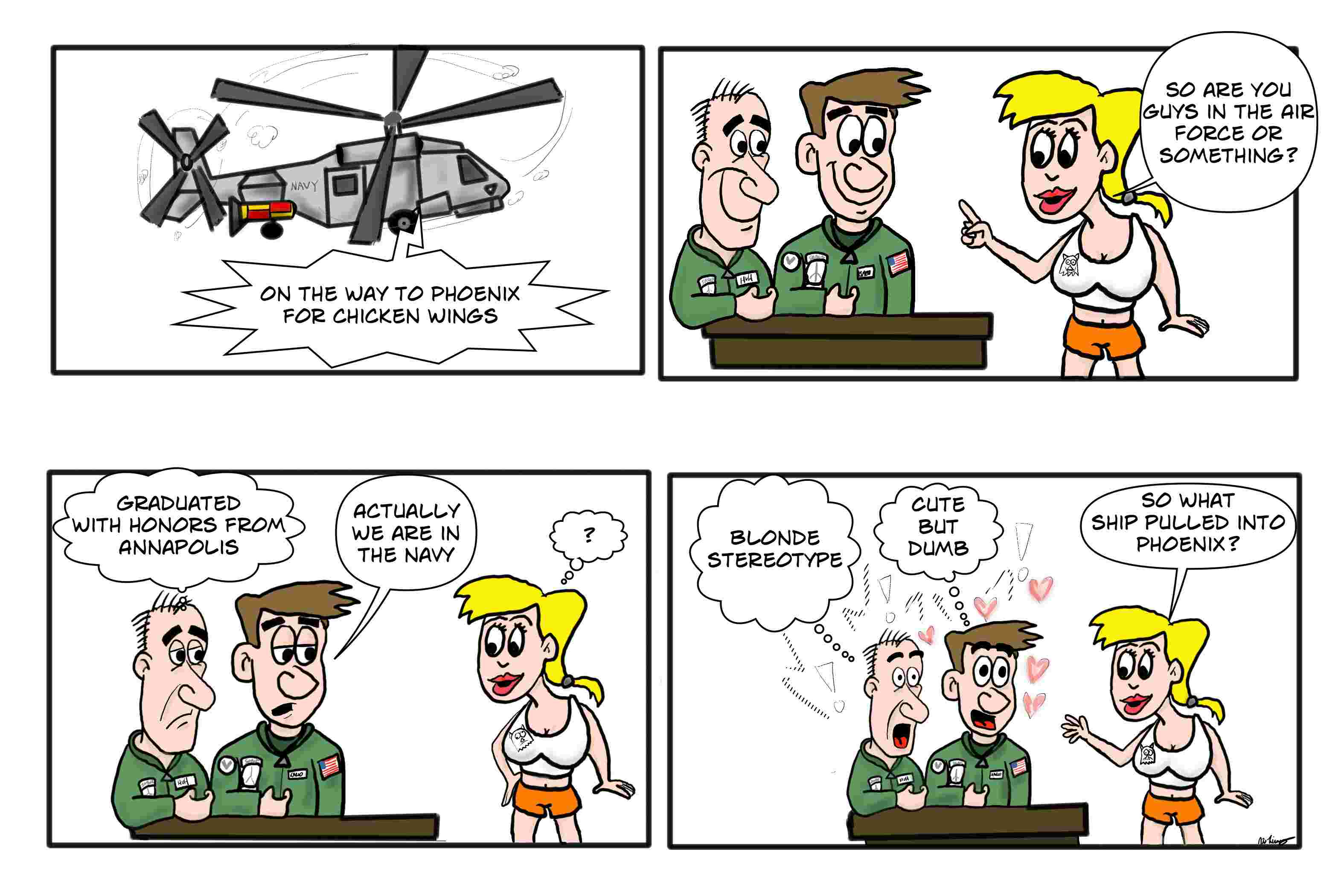 The Frontlines uses referral links cover the web hosting, research and gathering of stories to preserve military history and humor. The items linked to are my personal favorites of stuff or things I have read over the years. Thank you for your support!
Tags
Read The Heroics
View All Stories
Never tell people how to do things. Tell them what to do and they will surprise you with their ingenuity.
– General George Patton
Copyright © 2020 - Strategos LLC