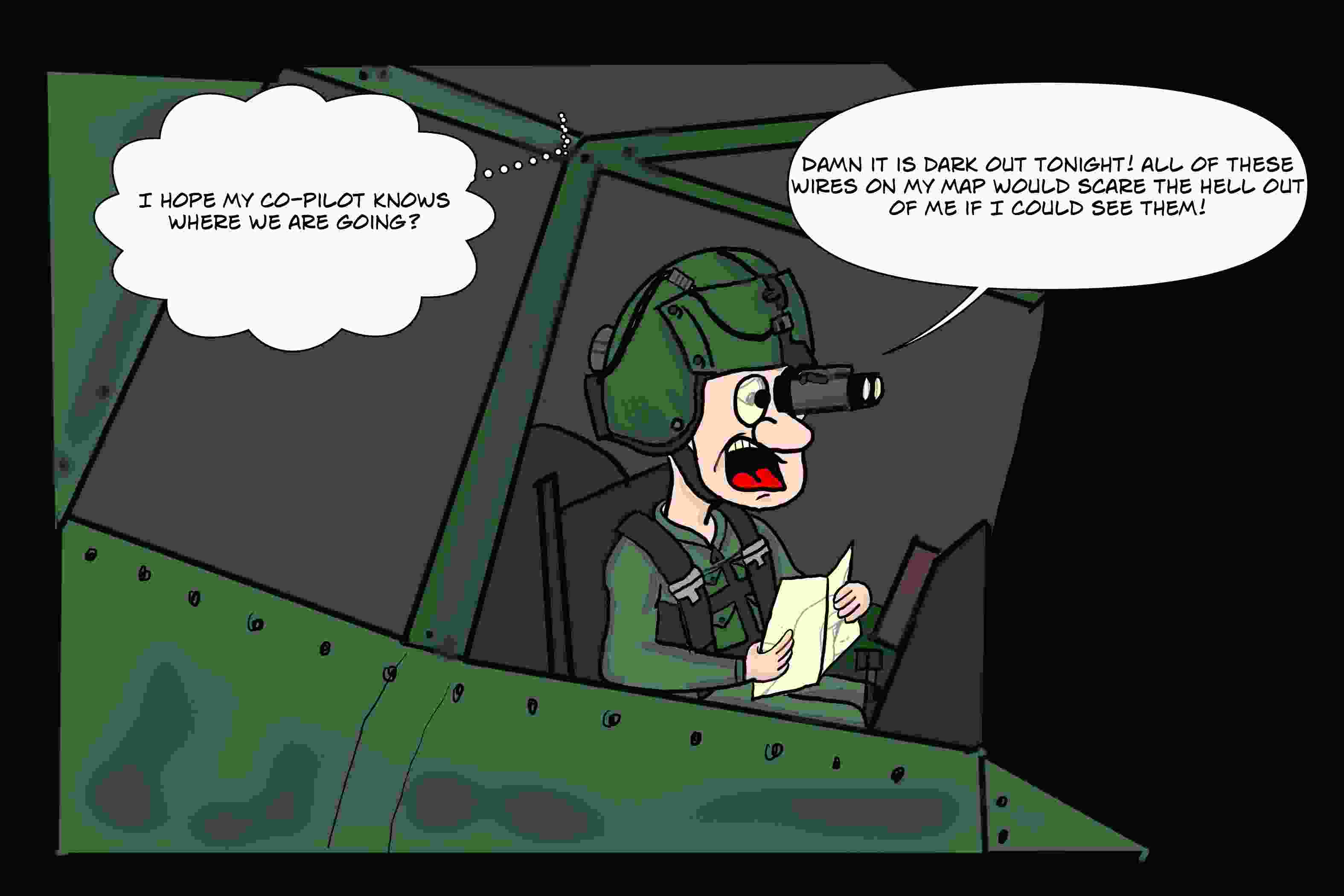 Army Warrant Officer pilot worried about wires while flying at night in an AH-64 Apache Longbow attack helicopter. Wires are difficult to see at night especially on a dark night. Even with Night Vision Googles (NVGs) or a FLIR device avoiding wires was somewhat stressful. We also called wires "chopper stoppers". This Army humor comic is not actually a funny joke because avoiding wire strikes requires vigilance and a bit of luck.
If you like this comic check out these other ones about military alphabet and stupid pills:
If you like these comics check out my first comic book! This is a not so serious look at Kim Jong Un, who while I was stationed in Korea came to power. During all the briefings on the fat little man I could not help but laugh and doodle the drawings. Hope you like the humor and learn a few real facts about the DMZ and North Korea! Consider this reverse propaganda used to take a funny look at a dangerous dictator. Just $2.99 and all profits donated to building an app to help patients manage chronic diseases. Thanks in advance for your support!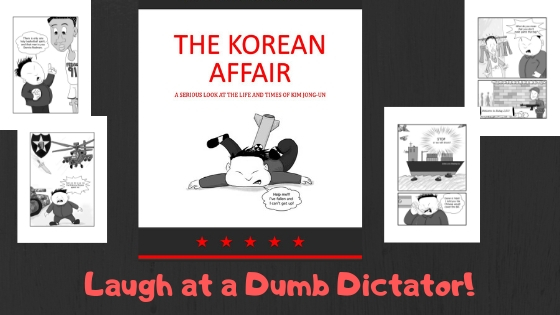 Read The Heroics
View All Stories
No good decision was ever made in a swivel chair.
– General George Patton
Copyright © 2019 - Strategos LLC