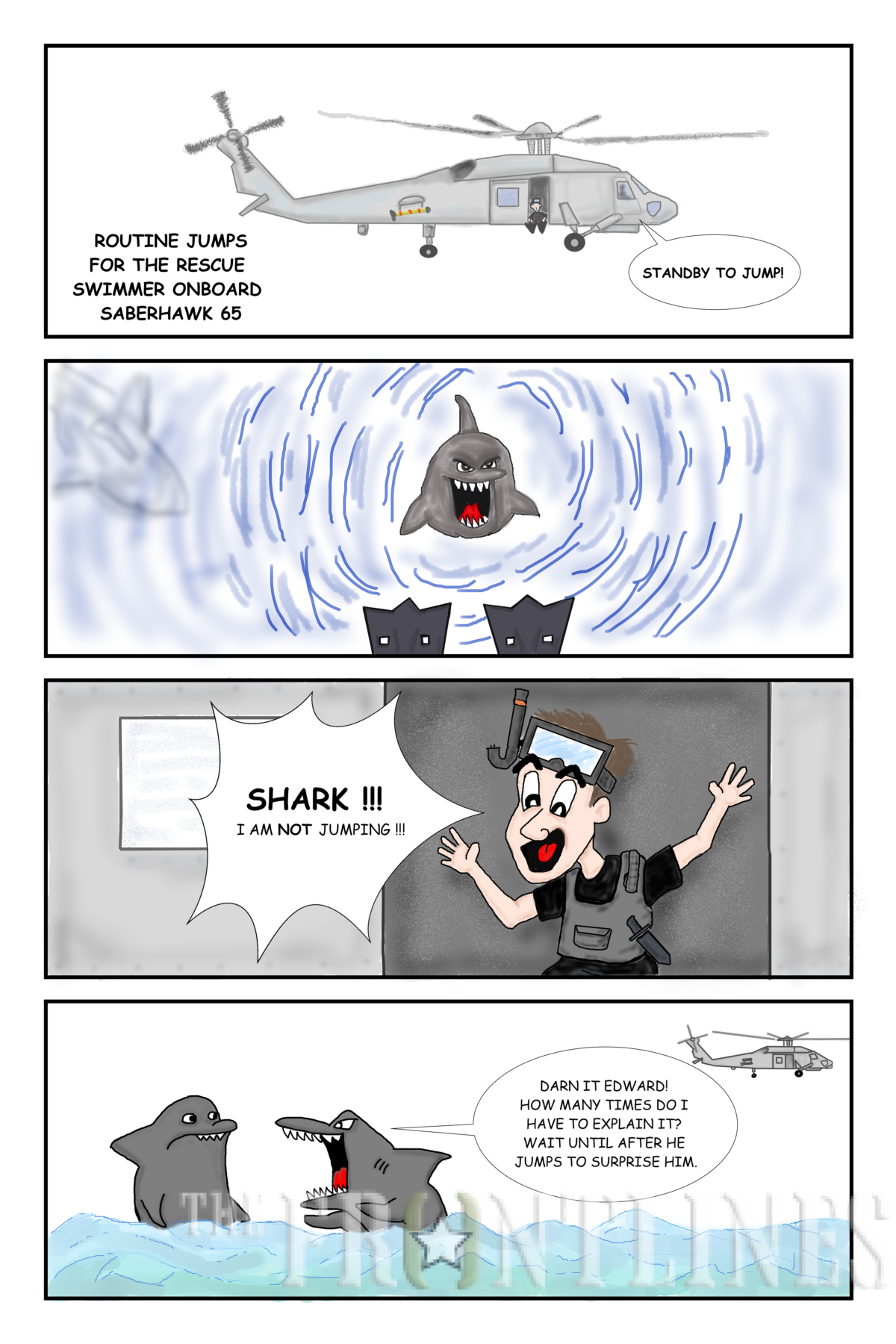 Rescue Swimmers have one of the most physically demanding jobs in the world. When it comes to saving lives, their strength, speed and endurance decide whether a mission is successful or unsuccessful. However, tall tales can only go so far.
"According to the International Shark Attack File (yes there really is such a thing), between 1958 and 2016 there were 2,785 confirmed unprovoked shark attacks around the world, of which 439 were fatal. In 2000, there were 79 shark attacks reported worldwide, 11 of them fatal (another words, mom's your kids are pretty damn safe in the water)"
Source: Dr. Knowitall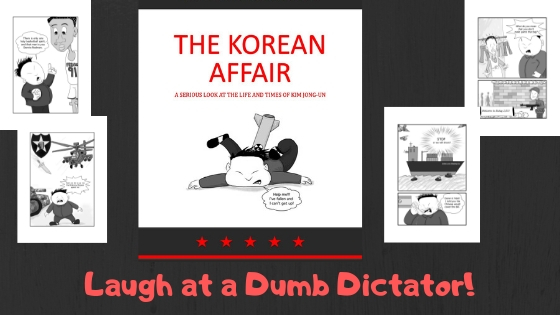 If you like these comics check out my first comic book! This is a not so serious look at Kim Jong Un, who while I was stationed in Korea came to power. During all the briefings on the fat little man I could not help but laugh and doodle the drawings. Hope you like the humor and learn a few real facts about the DMZ and North Korea! Consider this reverse propaganda used to take a funny look at a dangerous dictator. Just $2.99 and all profits donated to building an app to help patients manage chronic diseases. Thanks in advance for your support!